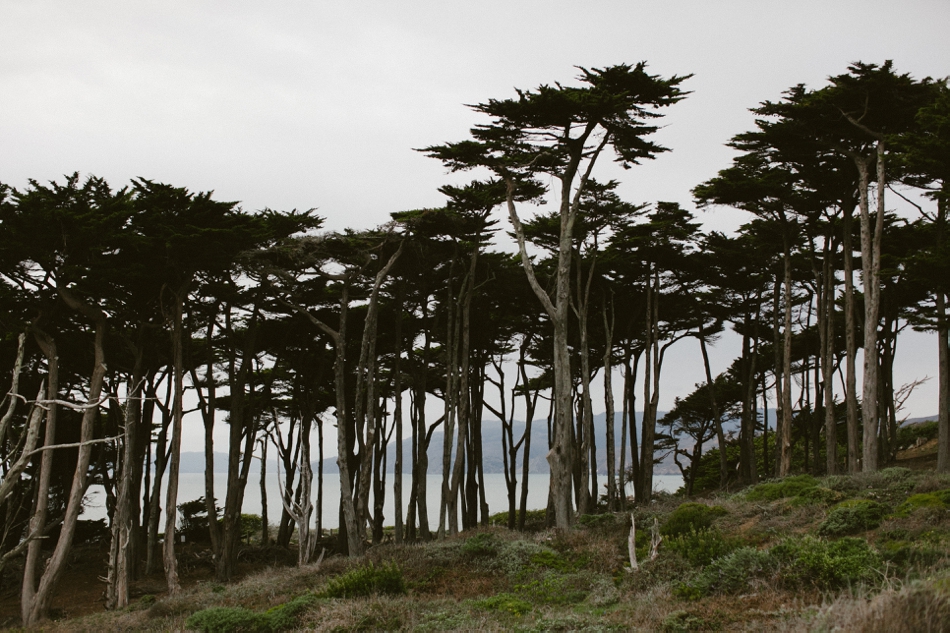 san francisco, california
After part one of our session, we headed down to the Sutro Bath ruins in San Francisco (one of my favorite places in the city), raced the rain (it was raining during a few of these shots — you can see it in the water), and finished off the rest of the shoot. I loved Jennie's gold dress, and Herman's dapper suit — I think they look Mad Men fabulous in a very unique setting!
I can't wait for the wedding!