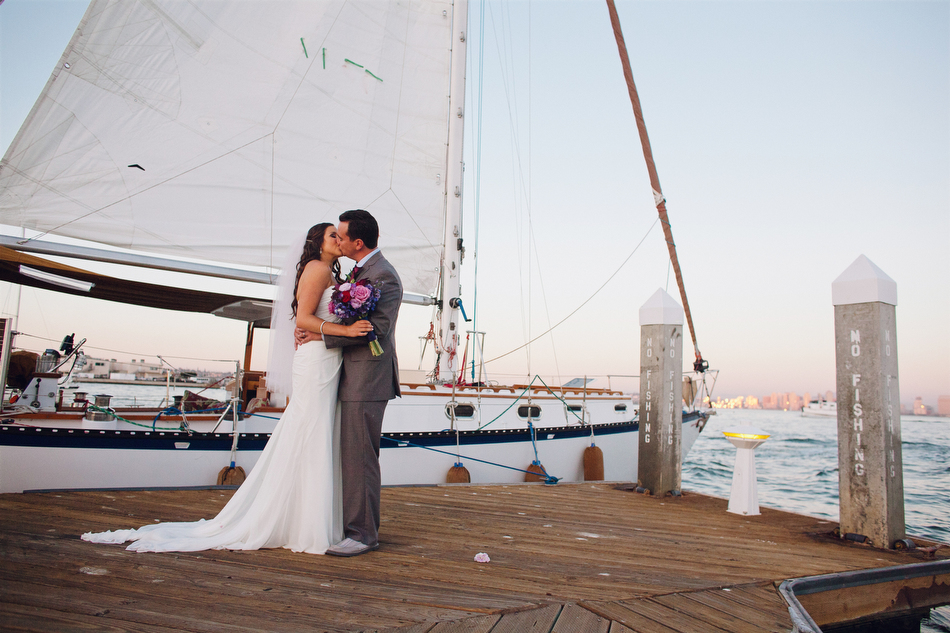 San Diego, CA
Bali Hai Restaurant 
When I first met Ashley and James, we hit it off immediately. They are some of the most expressive, honest people I have ever met, and they value very much the same things that I do, which made a great fit for the both of us. :) Being silly, being yourself, being honest, and forging deep relationships seemed to be their motto, and I LOVED IT. This quote that was displayed at their wedding could probably sum it all up better than I could:
"We are all a little weird
and life's a little weird,
and when we find someone whose weirdness is compatible with ours,
we join up with them and fall in mutual weirdness and call it love."
- Dr. Seuss
Needless to say, it was a day filled with so much fun & love. You can clearly see the appreciation and connection they have with each person in their lives, and how much they value one another. On top of that, they know how to LET LOOSE! In fact, the party was so much fun, that you might be able to spot some dancing photographers in these images (Hint, they're towards the end. ;))!
Ashley & James, you two are the bee's knees. I wish many years of love & weirdness for you both. ;)