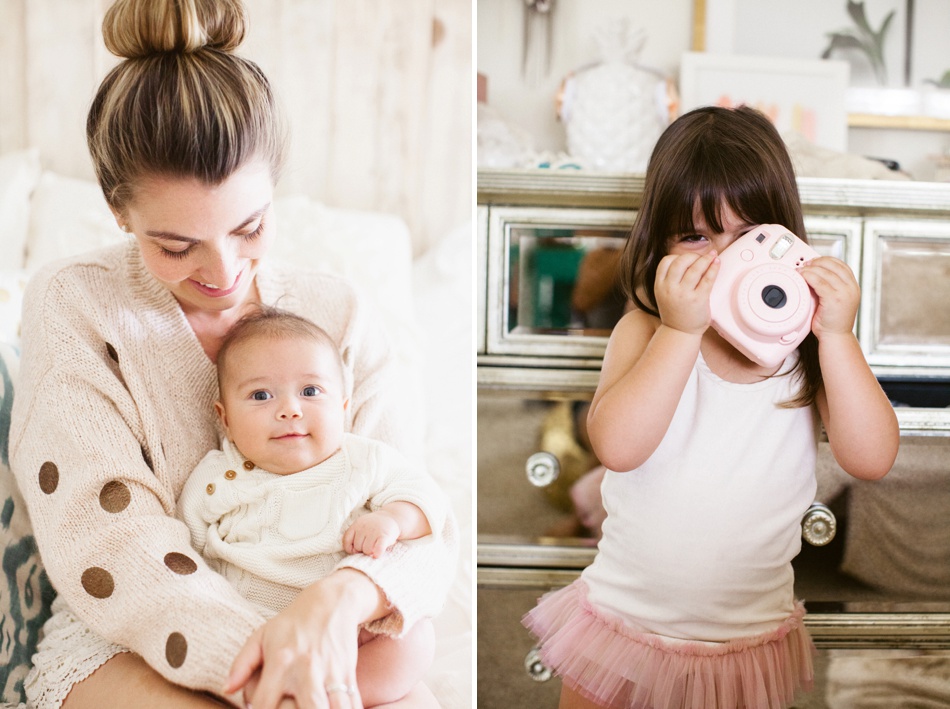 "And above all, watch with glittering eyes the whole world around you because the greatest secrets are always hidden in the most unlikely places. Those who don't believe in magic will never find it." - Roald Dahl
A little bit ago, I had the distinct pleasure of photographing Cassidy & David's wonderful family – people who have become dear friends of mine. Over the years, I have photographed many families, but nothing gives me more joy than to photograph a family at home, as they are. All the little things that go on in the everyday, I find to be pure magic. Especially with the ones we love. Why? Because that's what makes life rich. These everyday, little moments, these things that happen in our daily lives, that's what makes life so wonderful. To be surrounded by love, is probably the most magical thing in the world. And to capture the everyday of that, is to put those memories and emotions in a time capsule and preserve it for years to come.
My favorite parts of this shoot? The pitter patter of Rylie and the pups running around the house. The giggles, coming from Ever, and watching him light up Cassidy's face. It's clear that she is smitten. Rylie playing photographer, and jumping around the house, as toddlers do. Fitting into pineapple hampers, and sharing love with snuggles, and a fiercely independent little girl. Conversations about life with Cassidy, Ever's steely grey blue eyes, gummy grins and Rylie's range of adorable faces. Sharing the afternoon with friends, and giving them photos to remember this beautiful and special little time in their lives.