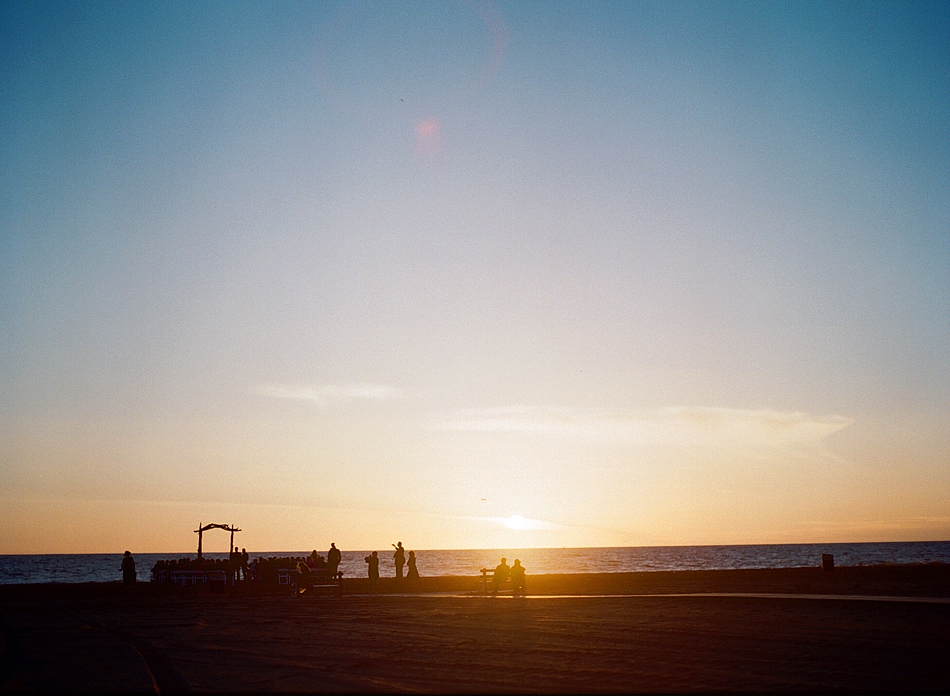 Anneberg Community Beach House
Santa Monica, California 
Amidst the warm glow of the Santa Monica sunset, Emily and Carl were married. This wedding was different than others that I had shot, for several reasons. First, Emily is a dear dear friend of mine. I've known her since we were elementary school youngins, and pretty much grew up together in church. We reconnected after college, and she even worked for me for a short time, helping with the business. She was priceless to me back then, I owe so much of how smoothly my business went thanks to her those years. We still keep in touch, and I still consider her one of my favorite people.
Secondly, this wedding was shot pretty much entirely on film on my end. Emily had requested it and I was happy to oblige. I whipped out the digital for a few dancing shots (like the last three photos), but for the most part, I had my handy Mamiya 645 & Hasselblad 500c/m for everything. This was a first for me, and largely something I was able to do, because the amazing Jasmine of Let's Frolic Together was the main photographer, and covered all the essentials.
All in all, I am so happy that I got a chance to give this lovely gift to Emily & Carl, & do something I've been wanting to do for some time, which is shoot an entire wedding on film. I'm glad I got a chance to dip my foot in the water a little deeper!
Enjoy!