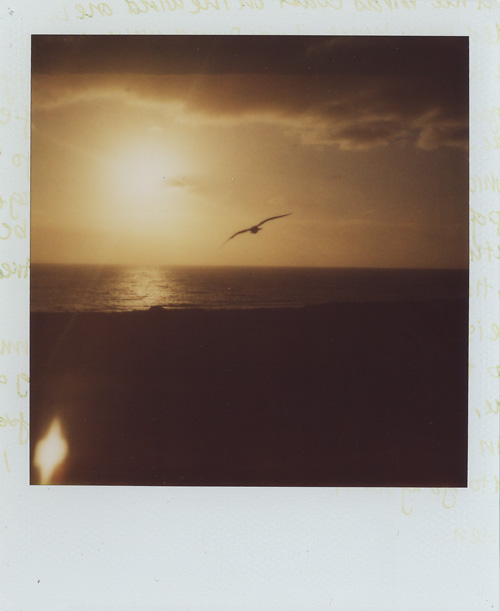 a bird over the water . san onofre, ca . polaroid sx-70
A year ago today, I began my trip home.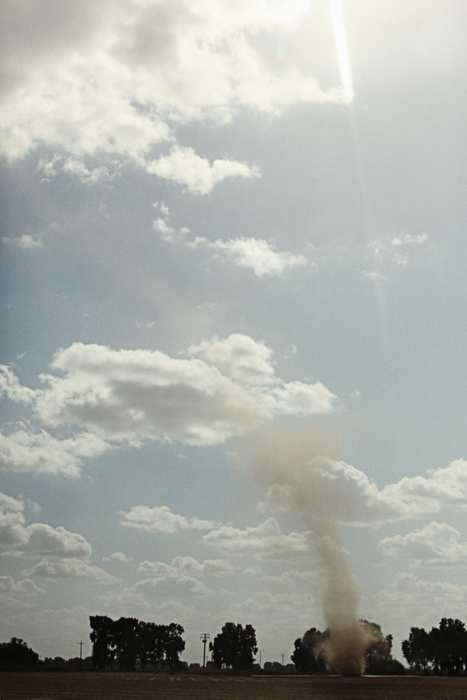 a dust devil . near fresno, ca . canon 5D mk2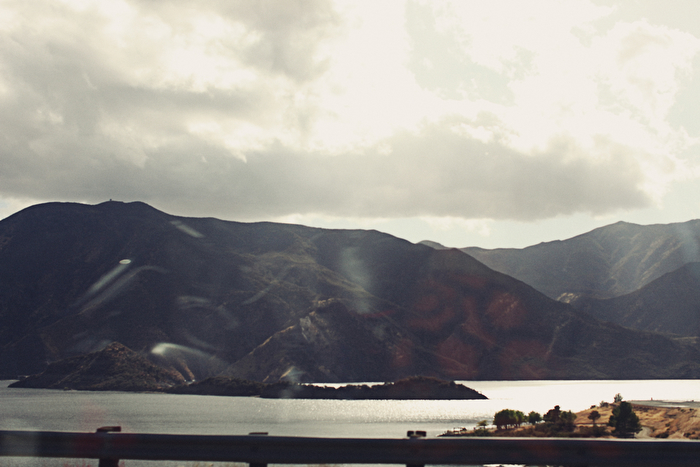 pyramid lake . on the grapevine, ca . canon 5D mk2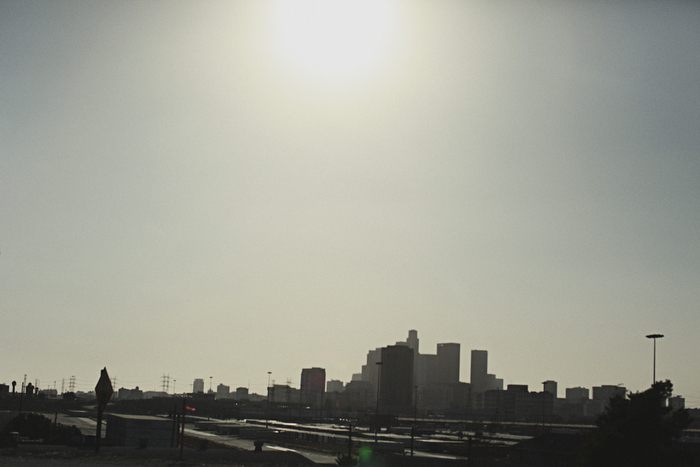 the skyline . los angeles, ca . canon 5D mk2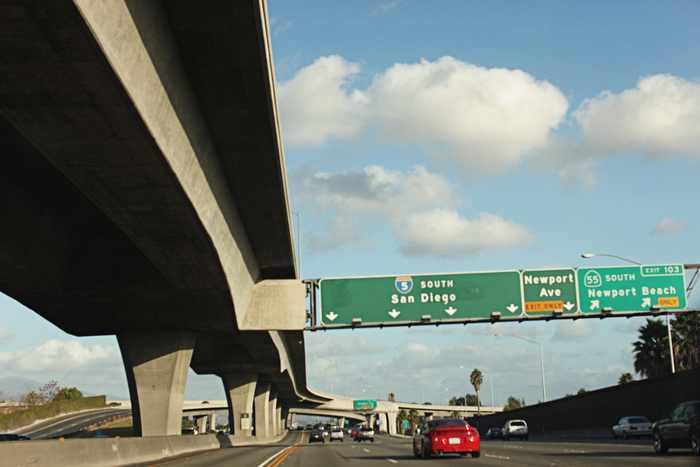 when the I-5 sign changes to say san diego . santa ana, ca . canon 5D mk2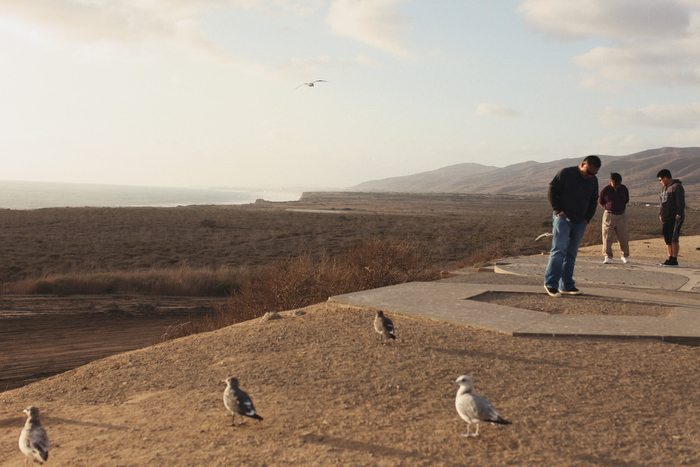 birds & men . san onofre, ca . canon 5D mk2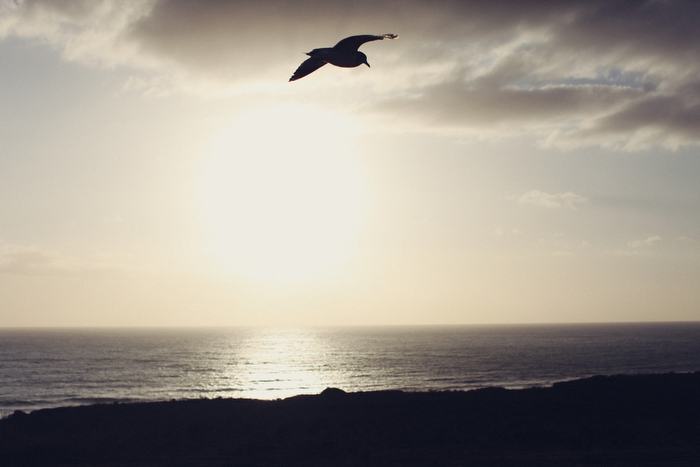 flying in the breeze . san onofre, ca . canon 5D mk2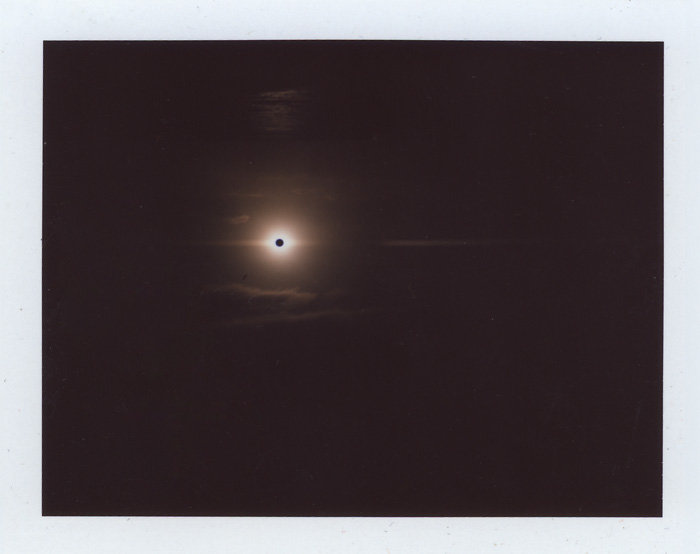 the sun . san onofre, ca . polaroid 420 land camera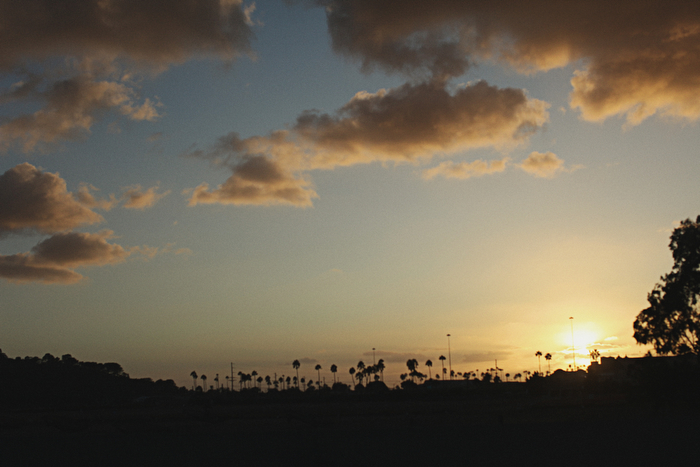 welcome home . san diego, ca . canon 5D mk2
. . . . . . . . . . . . . . . . . . . . . .
A year ago this morning in Sacramento, I got into my car, turned on the GPS and it asked me: "Where to?" I pressed one button.
"Home."
I was on the last stretch of what was a wonderful trip, and I was happy to be getting home, but sad the whole experience was over. I began driving and noticed that the GPS was taking me to CA-99 instead of I-5 which is what I usually take when I drove home. Well the heck with it, I thought, why not take 99 then? This was a trip for firsts and this was definitely be a first for something I was so familiar with doing.
And let me tell you, it was just as boring at I-5!
LOL, okay maybe not AS boring, there were certainly more cities that I passed through, and I saw lots of 'dust devils' that were basically little tiny tornadoes, but it was pretty uneventful aside from that.
The only stop I made besides getting gas, was at San Onofre, to say a little farewell to driving on the coast – at least on this trip. The birds there were pretty fun, I would watch them just hang in one spot because it was so windy. They would just stay there, with their wings outstretched, enjoying the feeling of not going anywhere at all for the moment.
As I drove through San Diego, I had made it in time for sunset – yet again. :) And then I was home.
. . . . . . . . . .
People had asked me, why did you take this trip? What were you going for? The title says it all, I was going for clarity.
Clarity within myself, clarity as an artist. I think for myself, it was so easy to fall into the same routine, the same things, the same mindset. Especially if I never got out of my comfort zone/California box. Our experiences are what enrich us as people, and I wasn't really experiencing anything new. I wasn't sure if the things that I was doing were things that were easy to do, or things that I really wanted to do. Forcing myself out of my comfort zone, out of my regular box, allowed me to really evaluate situations that I came across and form my own opinions. And my own viewpoints, I think. I became surer of myself as a person, and I think that in large part, it was not only the experiences I gained and the places I saw, but the people that I came in contact with too. I adapted habits from people I stayed with, and created routines that I found fit *me.* I had wonderful conversations and felt like I was able to think differently. And not only that, but it allowed me to be more open to many things.
I was able to approach life and situations with openness, and because of that, people seemed to react to me more openly too. It allowed for genuine interactions and for that I was truly grateful. I find it hard to keep that openness alive at home – you're so occupied with daily life and work and tasks that you don't look at everything so openly and with curiosity – you're really just wanting to get things done, or make your way around. But ever since coming back, I've been making a genuine effort to try and look at my surroundings with the same openness, and curiosity, or – with "fresh eyes" as a friend said. ;) It allows me to look at things with a fresh perspective, or at least, allows me to be more open to people around me and the possible experiences that might happen because of that openness.
You think that paragraph could've had the word open one more time? lol
On top of that, I've learned to honor myself and the passions that I have, and what drives me. Because of this, I have had a few projects surface, one of which I shall be sharing soon. :) These passions don't just come from anywhere, it is what drives us to a goal, and has the potential to be something great if we let it. Will it be scary to pursue? Most likely. Will it be hard? Most definitely. Will it be amazing & worth it when it happens? Oh, yes.
:)
"The journey is the reward." - Chinese Proverb
So, to close this chapter, I just wanted to say thank you to those who have supported me on this journey & thank you to everyone who was with me on this journey. <3 I am grateful for you all. I am who I am thanks to all of you.
*
Previous road trip posts:
the beginning. | day one. | day two. | day three. | day four. | portland . the home. | portland . the city. | patrick's point . film.|seattle . part one. | seattle . part two. | the man in the alley. | the road to ashland. | ashland . part one. | ashland . part two. | the journey home . part one. |