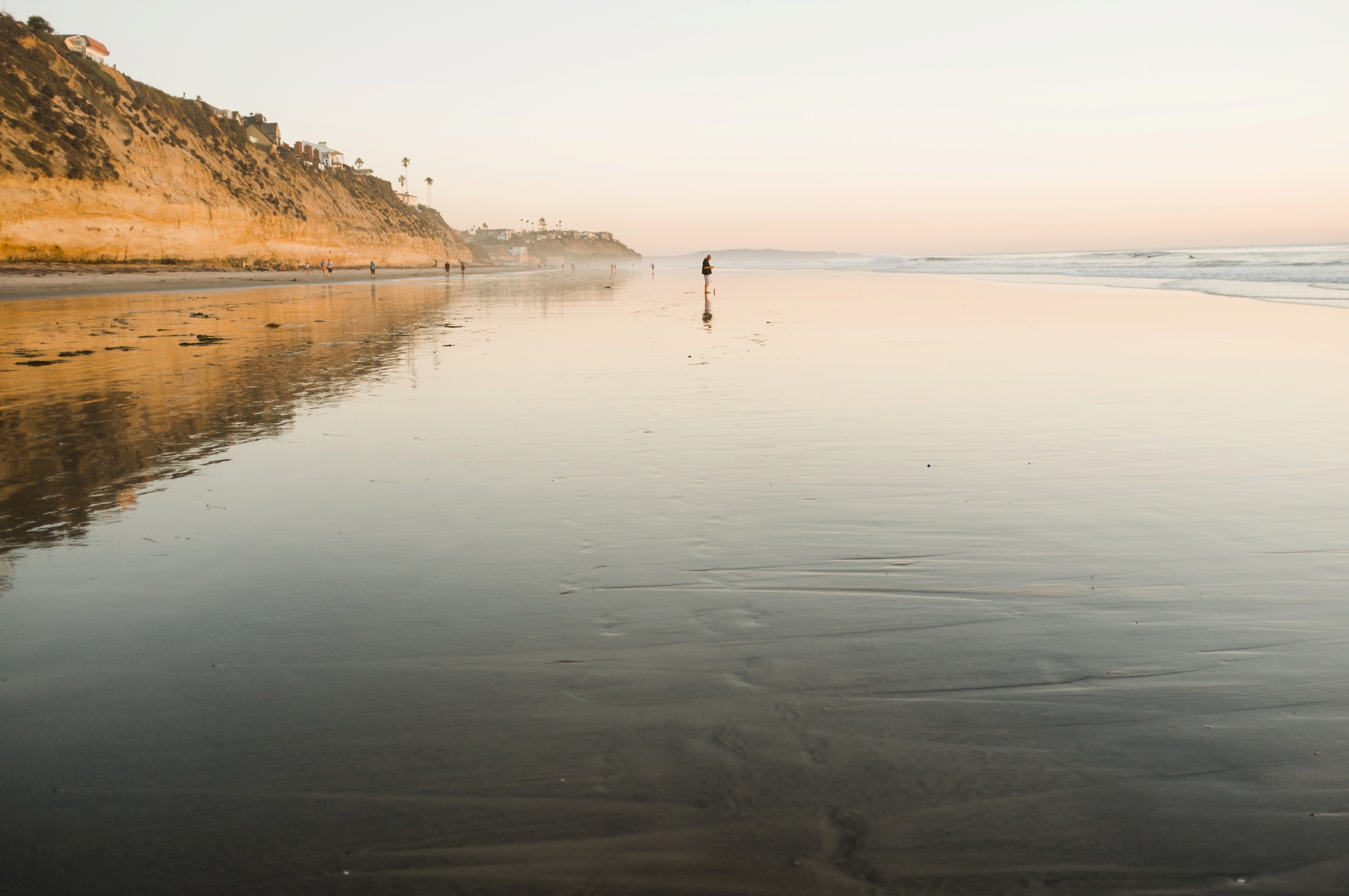 There's almost nothing else that shows the passage of time more than going back to the place you once lived. The old haunts you once went to — still there, but different. The new places that have shot up like weeds in spaces that you didn't realize existed, or spaces that formerly housed a favorite place. The wonderful thing is that nature changes slowly, at least in Southern California, so there is always the beach and the ocean. That, will always feel familiar.
Last November, I packed my bags and jetted down to my old place of residence, San Diego, for a week to shoot a wedding, and in the process decided to visit some old and new places while I was there. Catching up with old friends, usually over a hearty meal or a drink, enjoying company, and lots of sun. Because of the nature of the trip, this is by no means a comprehensive guide, but more of an outline of some of my favorite places, and places I went to for the first time.
I also added photos from a previous trip as well, taken on film, to round out the entire post as well. :)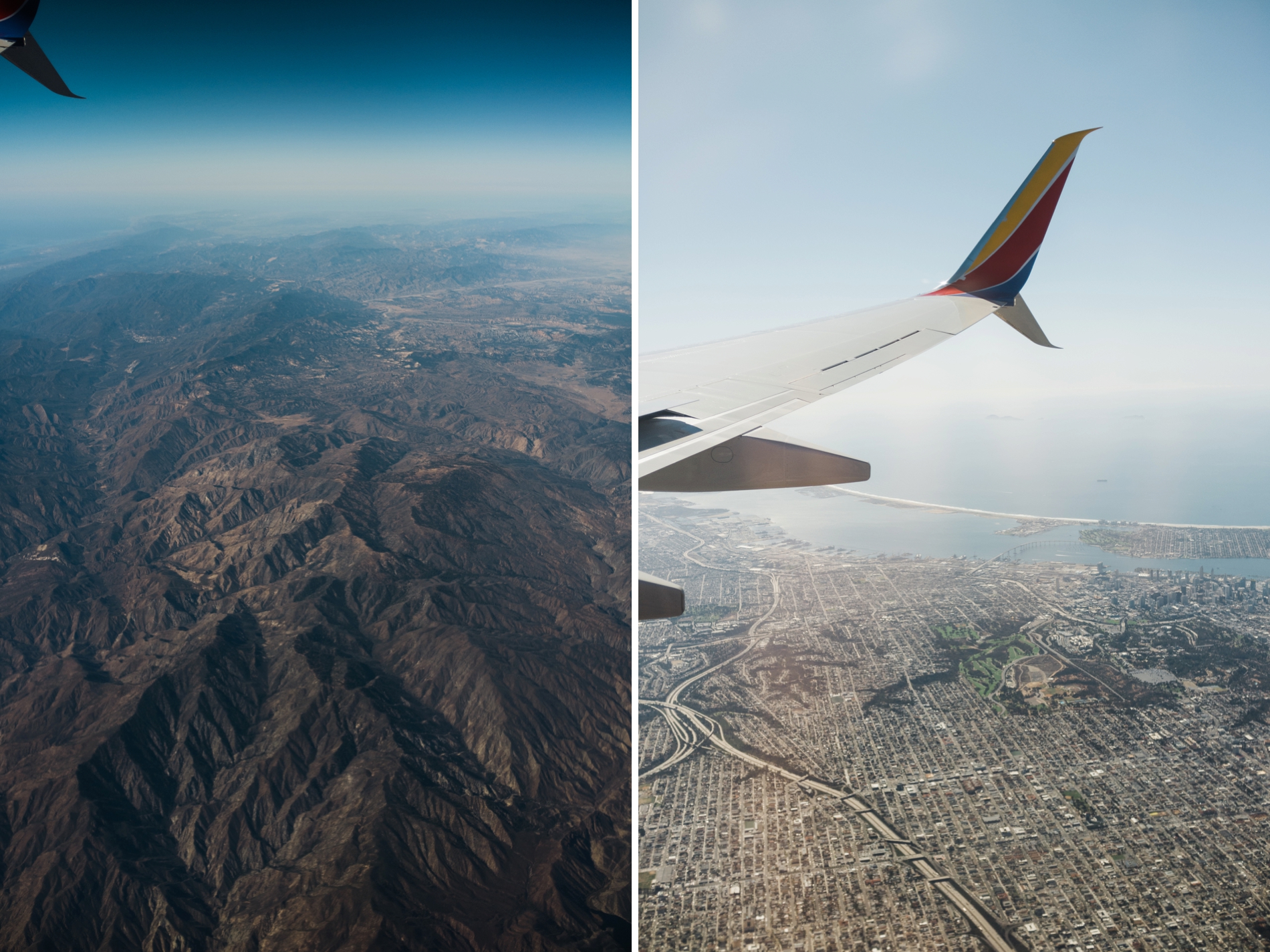 From Sacramento, it's only a 1.5 hour flight into San Diego, from gate to gate. You know you've entered Southern California once the mountains surrounding the Grapevine would come into view. Not long after you'll see LA, and then San Diego. When you land, keep an eye out for Balboa Park and the Spanish style architecture in the park zooming by!


The area I stayed in was close to North Park (which is north of Balboa Park and not far from downtown), so I made many trips into the neighborhood and surrounding areas while I was there. One place that I finally got to check out in person after following them on IG for years was Aloha Beach Club. That rug/wall hanging has been on my wish list for years now.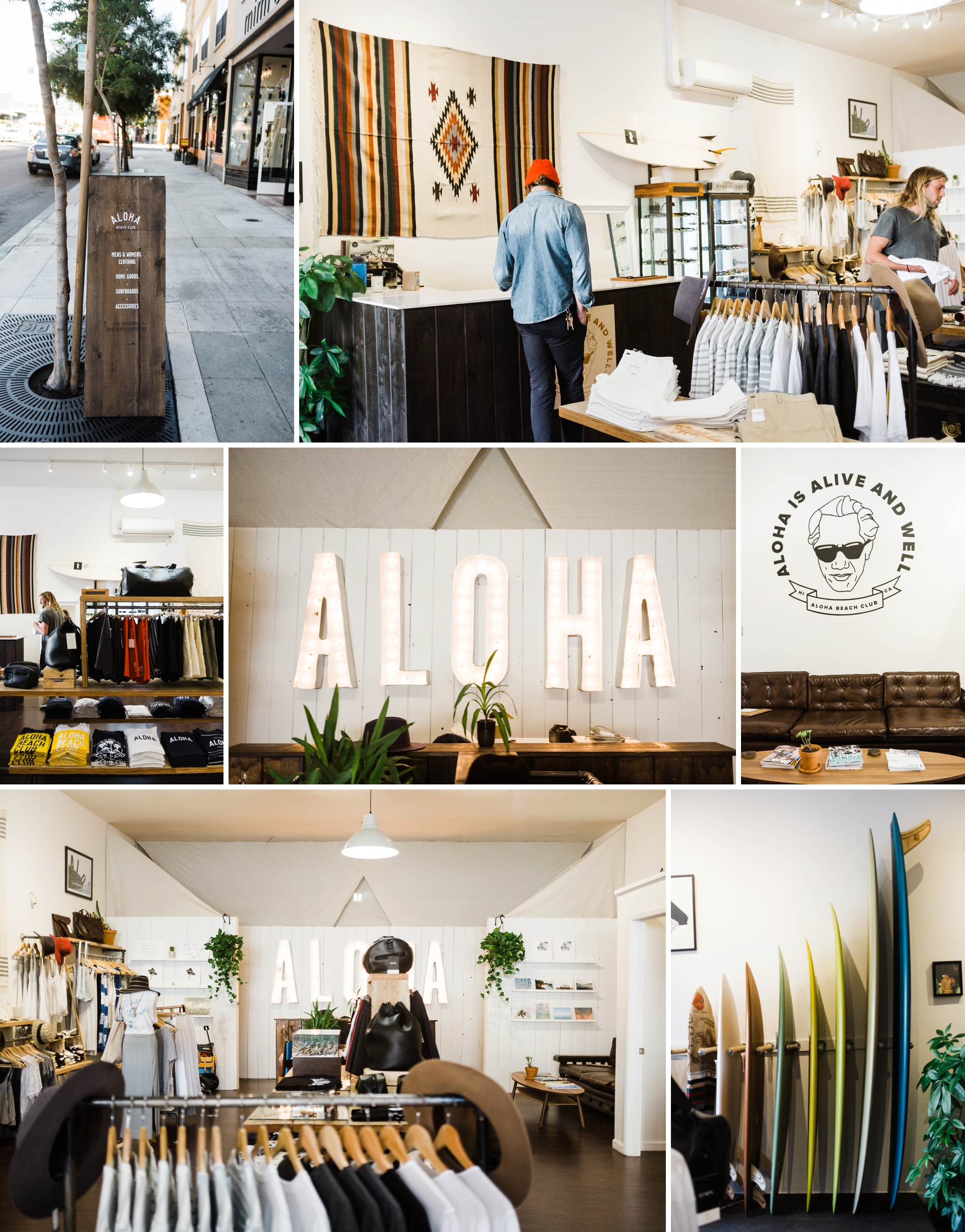 After perusing the shop, I got the chance to check out City Taco (yum), which I have never been to before now. When going to a new place, and I have a hard time deciding what to eat, I usually ask what's the most popular dishes and go from there. Their menu has since changed, but I believe I had the Chorizo, Especial (shrimp), and Puerco Agridulce (pork tenderloin). They were all amazing but I think my favorite went to the Especial!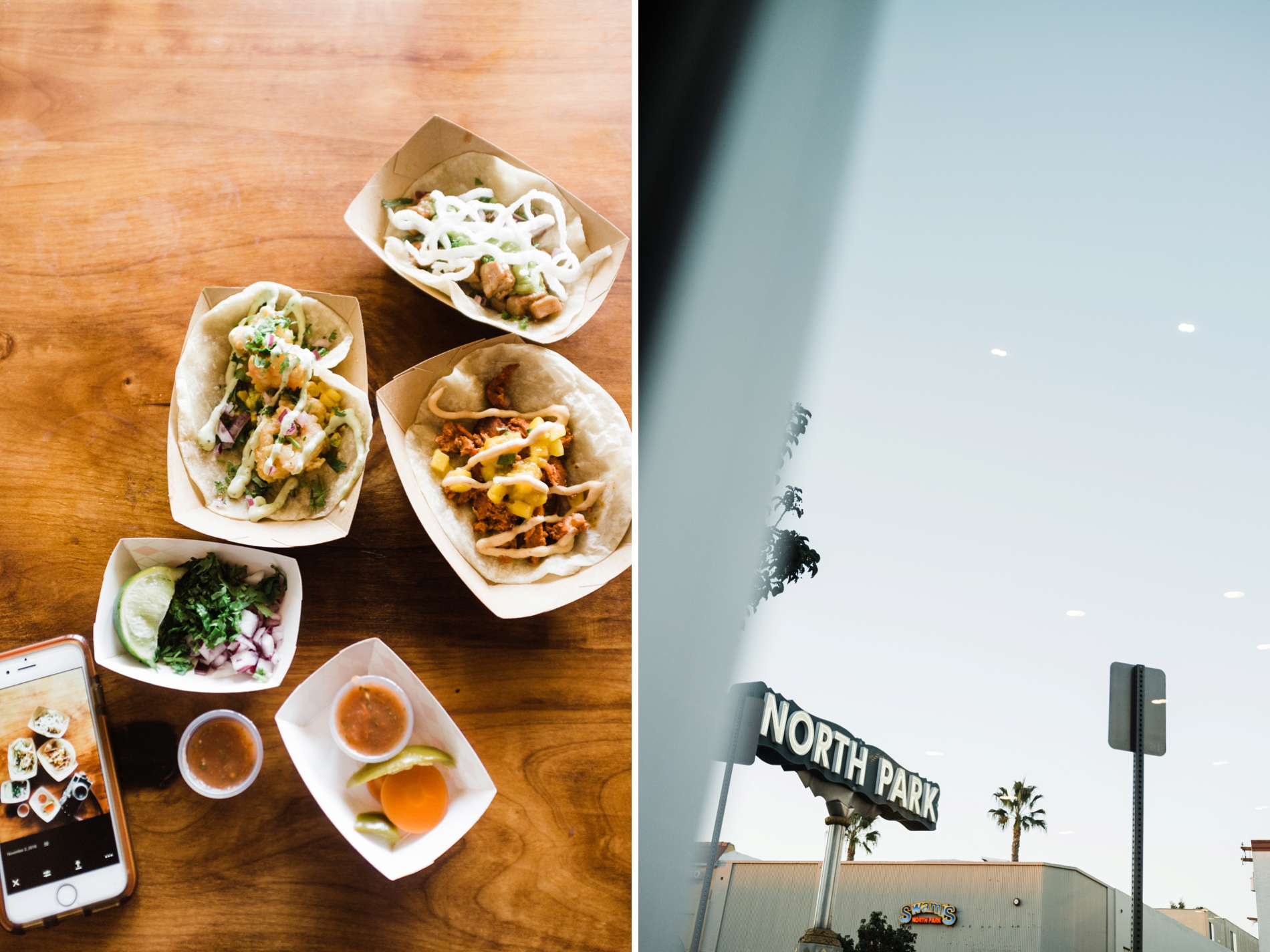 Park House Eatery, a charming house-turned restaurant, where I got the chance to catch up with my dear friend Jasmine (who took the photos of me). Chilling on their patio, with an egg omlet and bloody mary? Perf.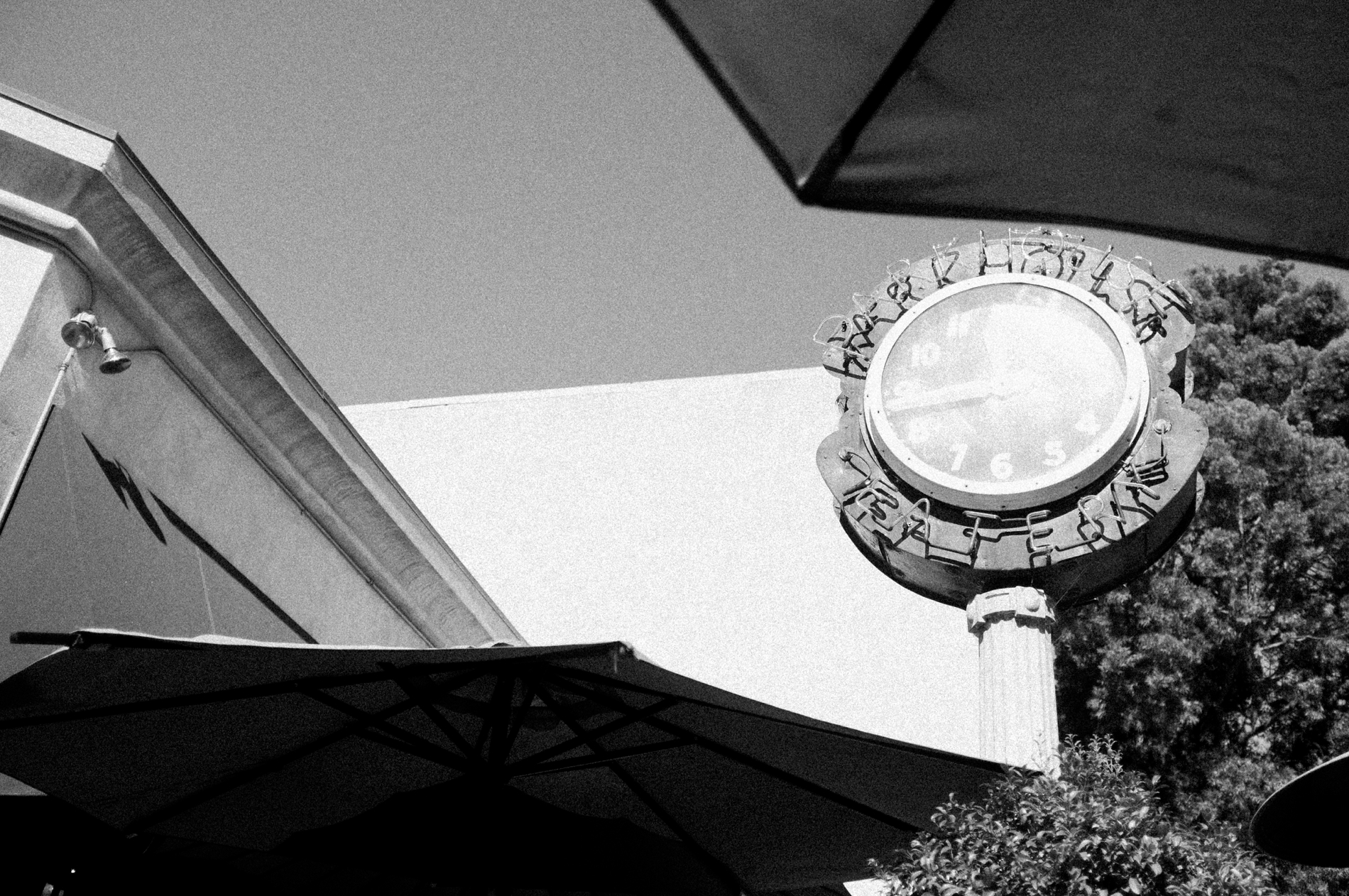 Another place that filled the tummy and was so fun to boot? Neighborhood, which is located in Downtown San Diego. I'm pretty sure I had my first sour beer here (The Dutchess of course), and it was love at first sip. The best part about it? It has a speakeasy!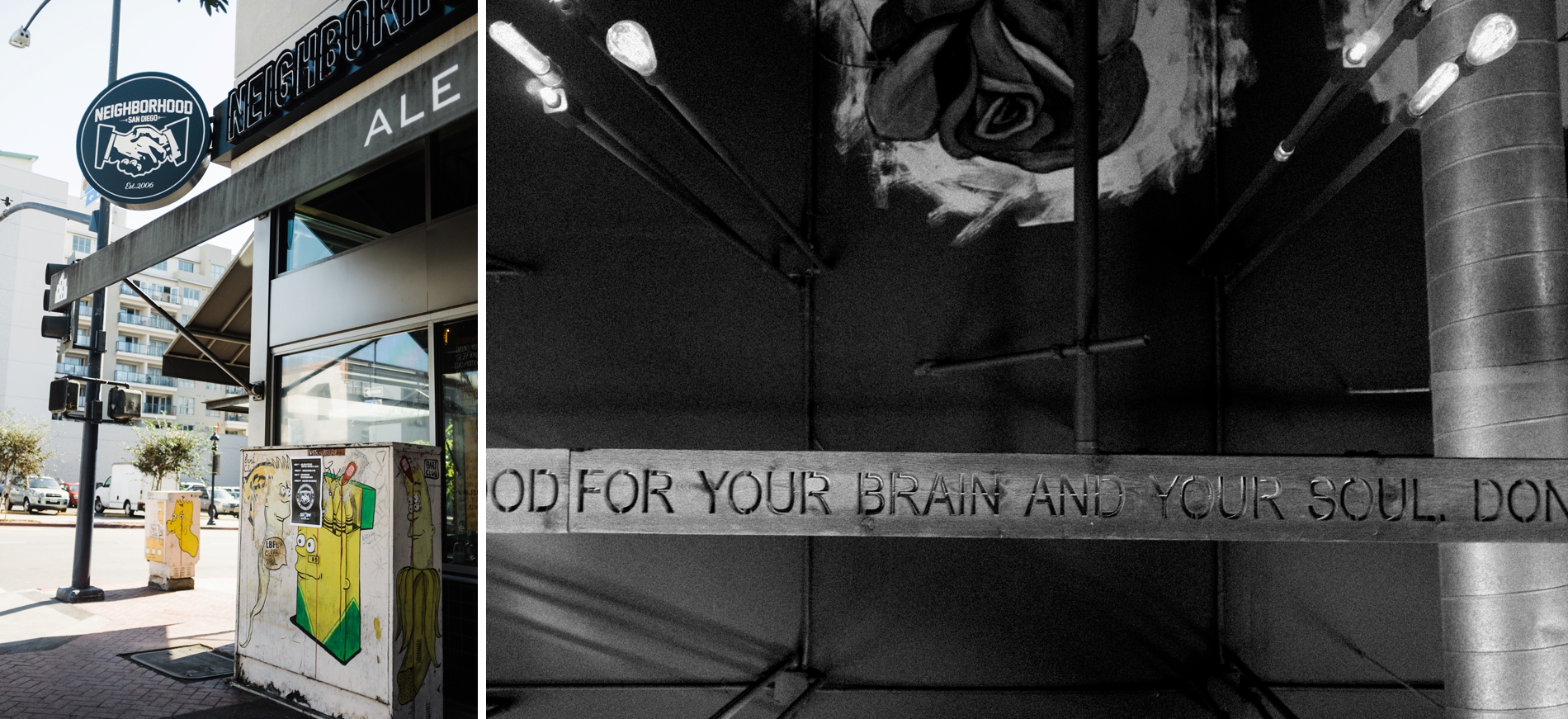 Not far from Neighborhood is another favorite too, Cafe Chloe, which has all the French charm. Their affogato is just yum.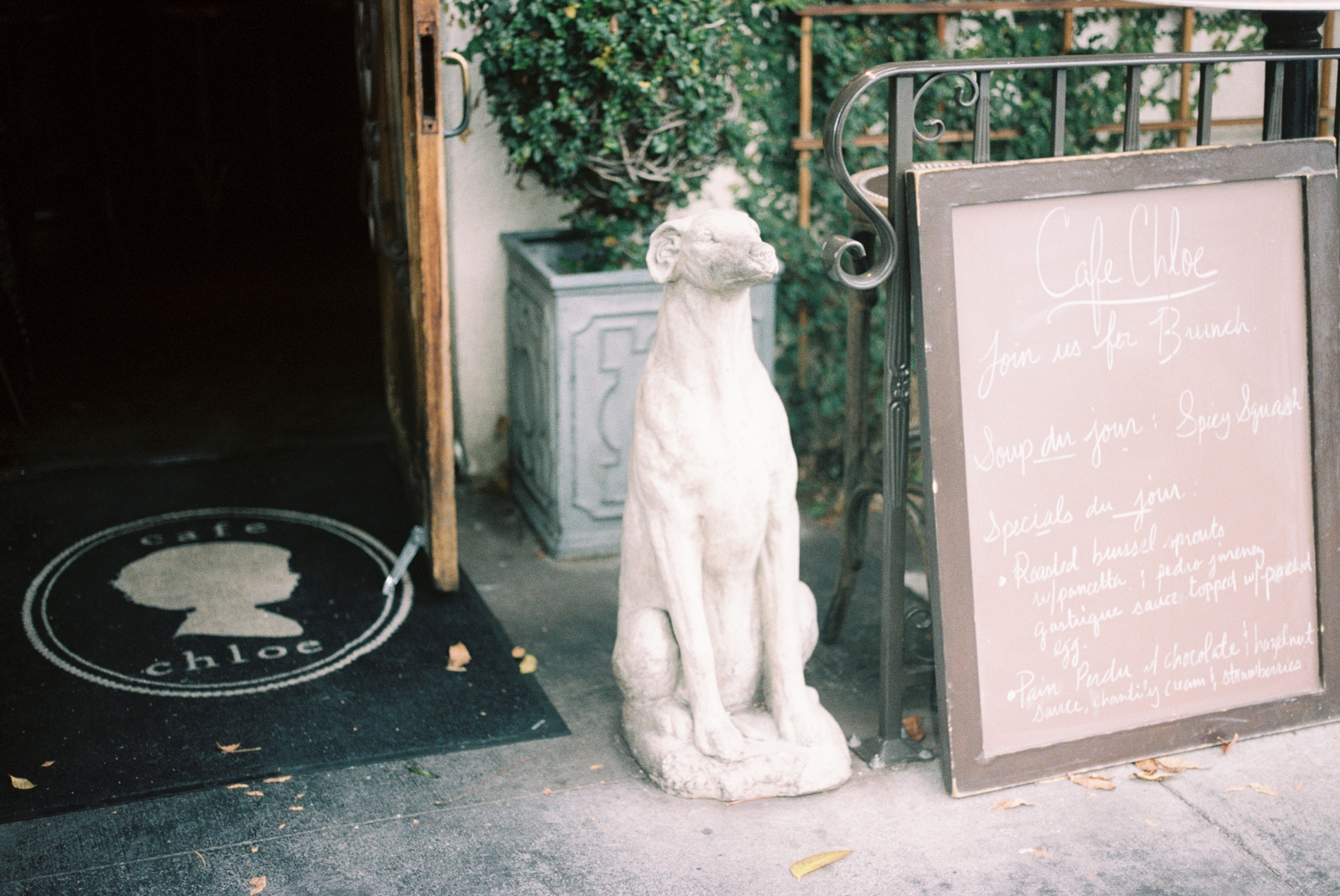 Another favorite that I love is Polite Provisions with Soda & Swine connected next door.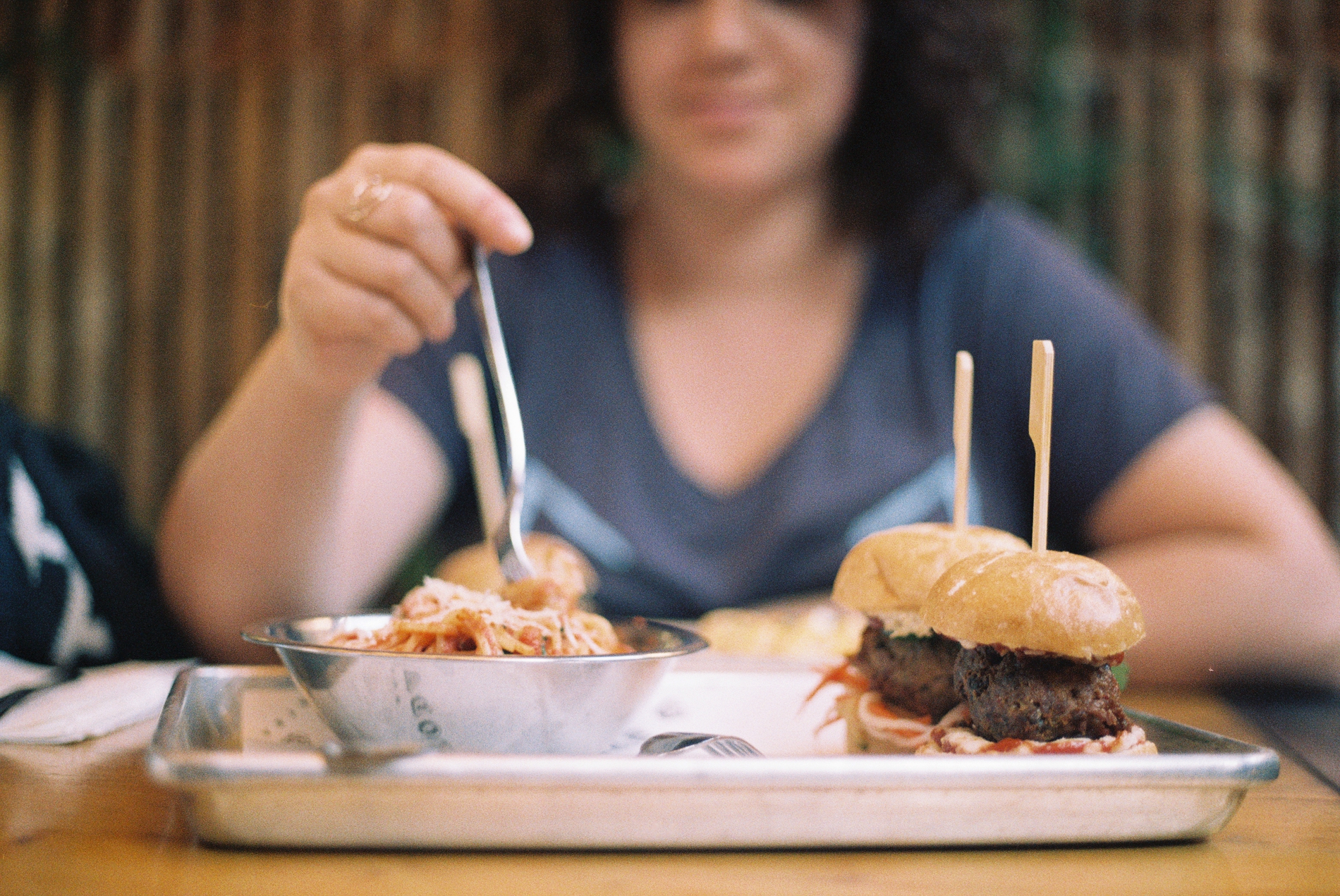 Grab a bite at Soda & Swine, and head over next door to Polite Provisions to enjoy the charming decor and excellent cocktails. It looks completely old, but they redesigned this from the ground up, which is totally impressive!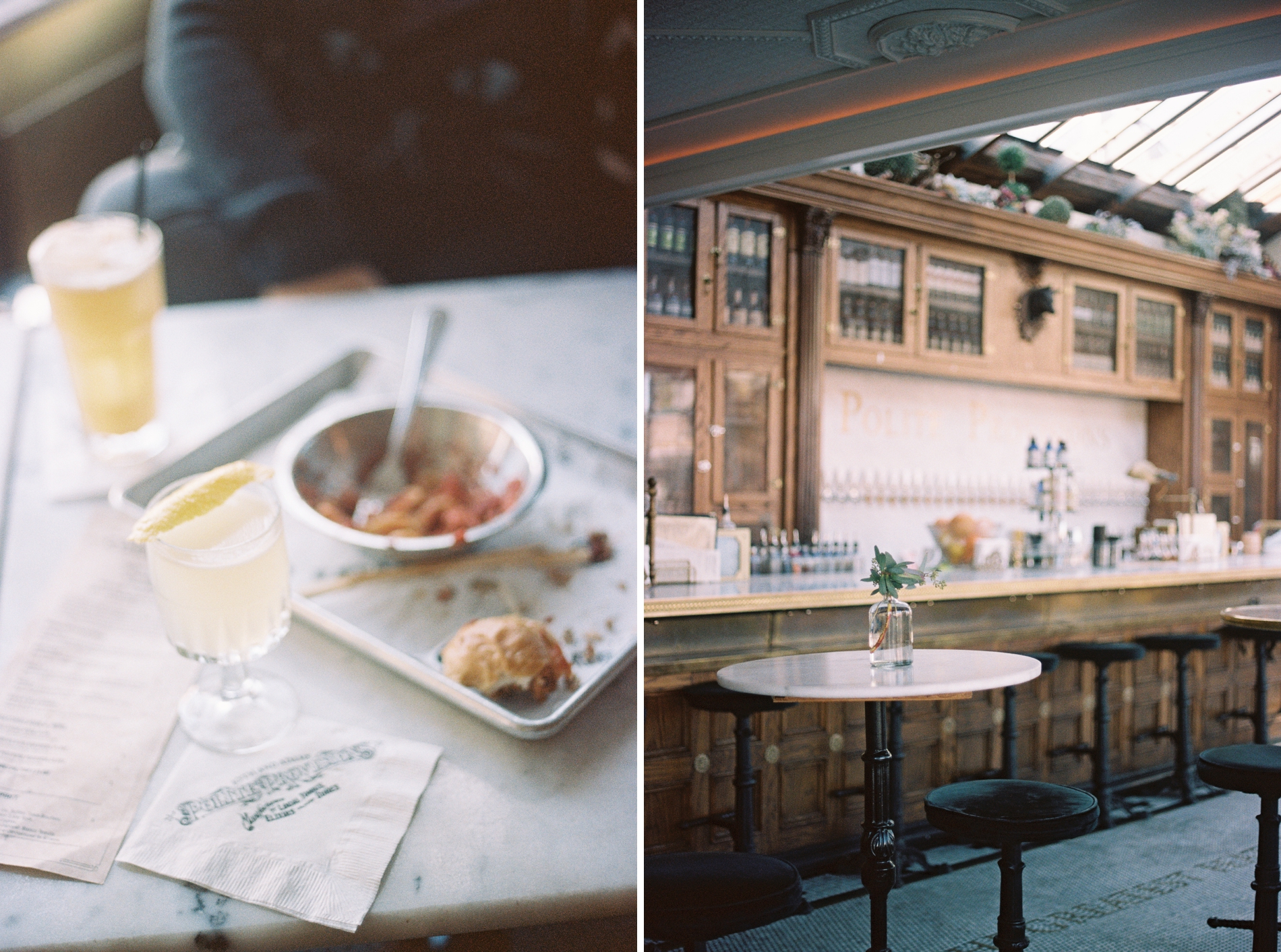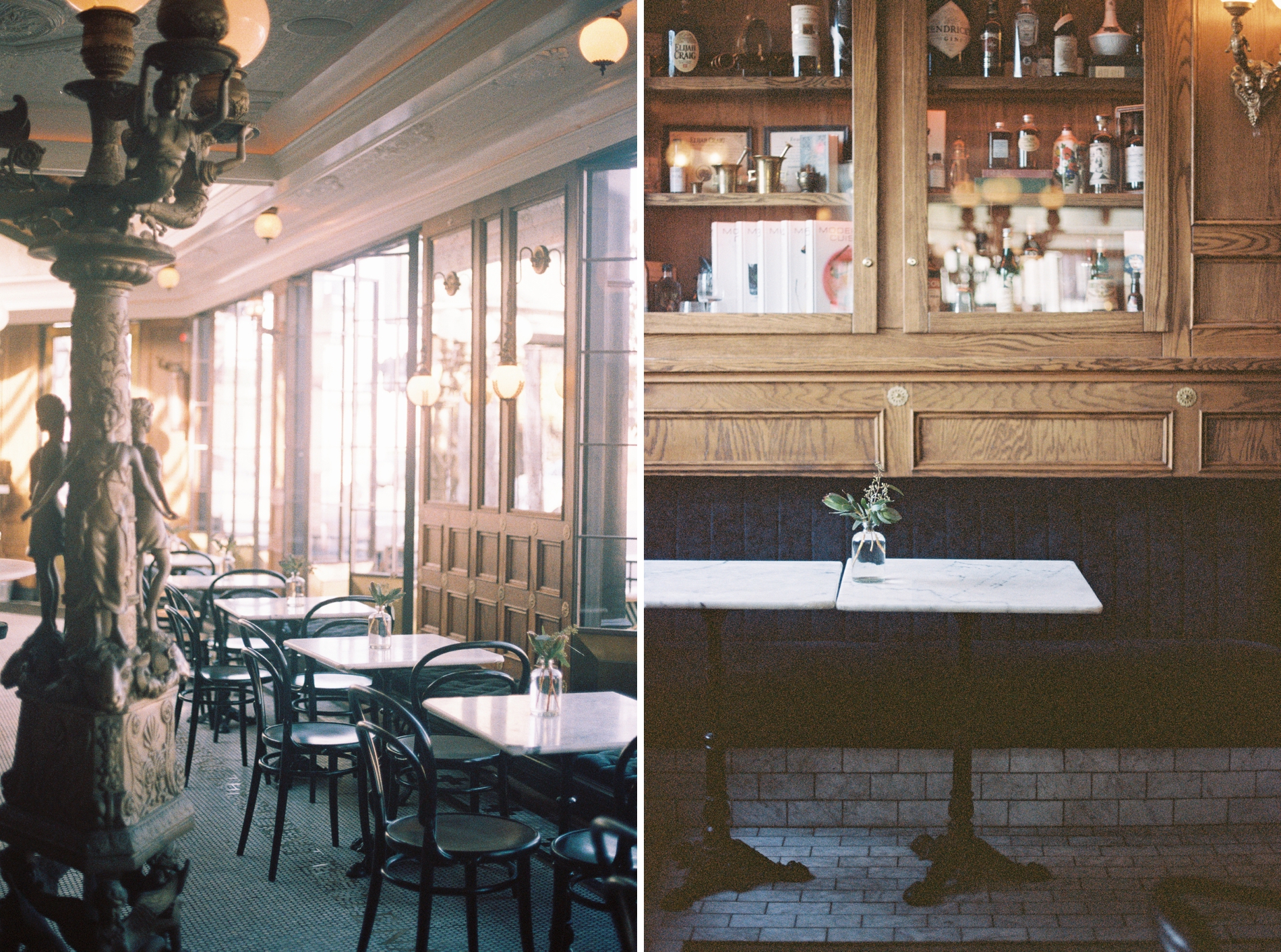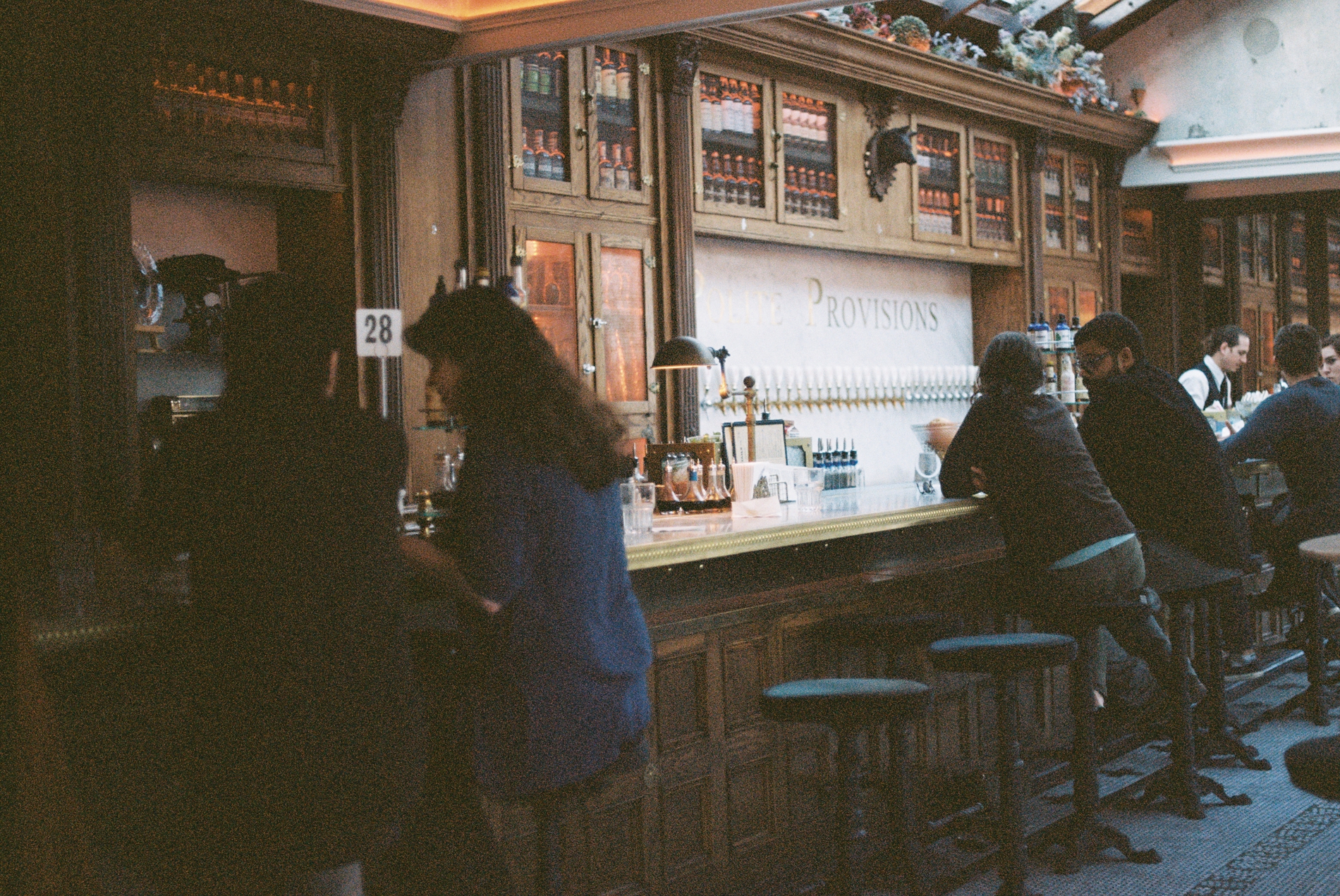 And if you're anything like me, there's nothing like getting the vibe of a town by hanging out at coffee shops (plus you can get some work done). Plus points if it's super pretty to sit and sip a coffee in!
Two that I visited in the North Park area – Coffee & Tea Collective (another place I've been following forever on IG) and Holsem Coffee. My favorite? C&T wins with coffee & simplicity of decor (and the fact that I got to spend time with an old friend there too, and her freaking adorable son)! Although Holsem, shown below, was gorgeous in its own right. Those gold pendants and marble detail just get to me!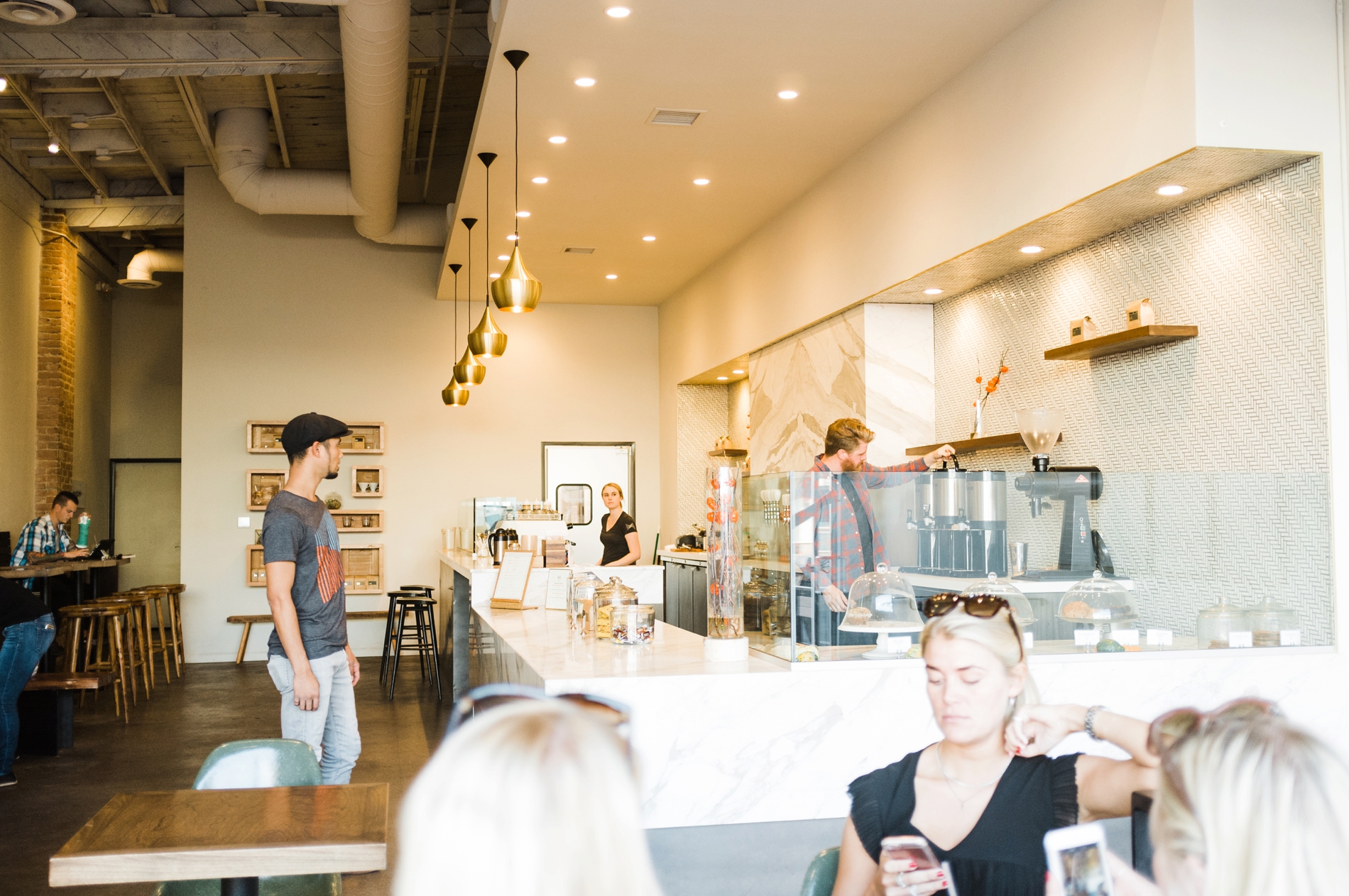 Holsem above, and C&T below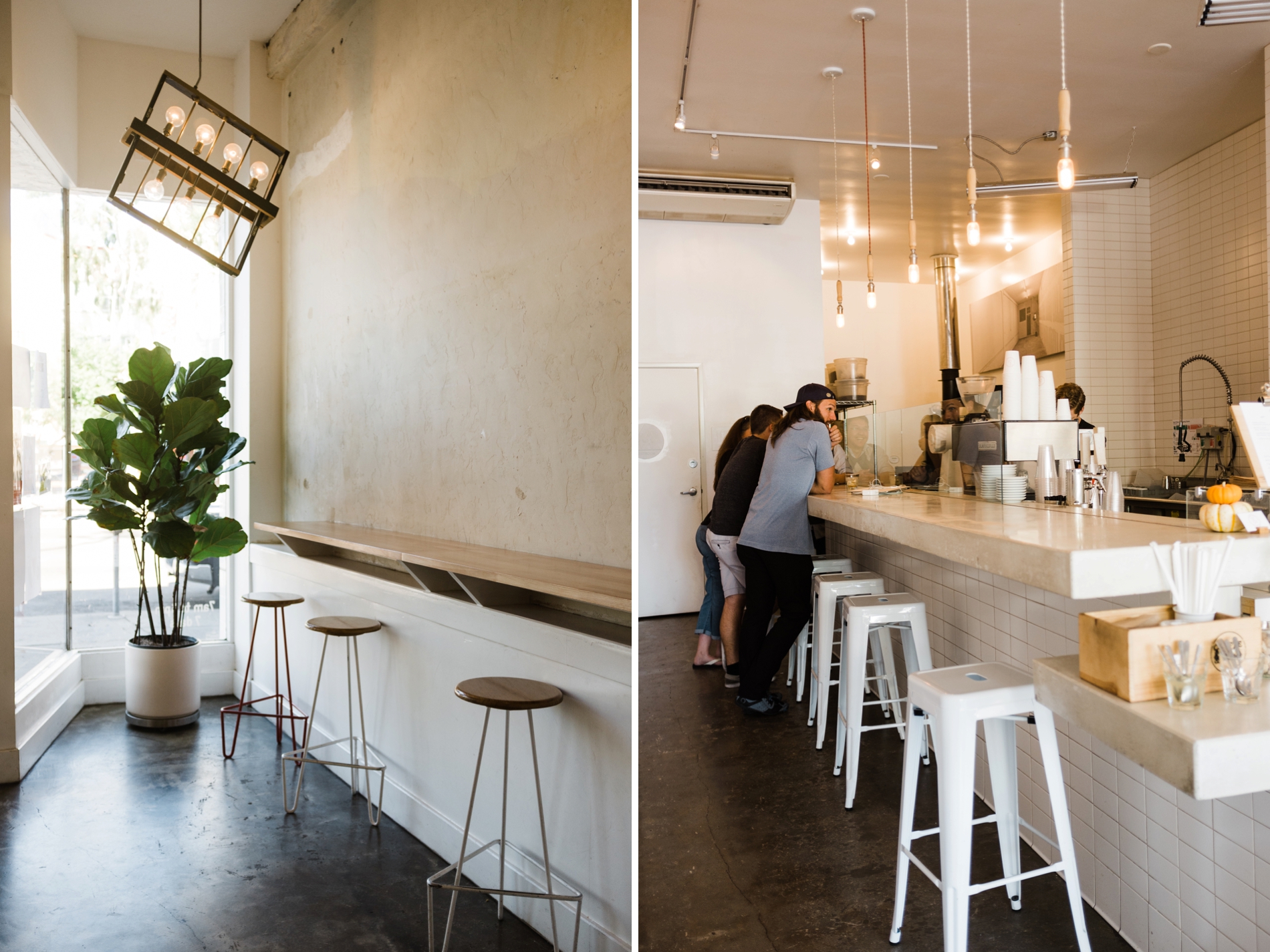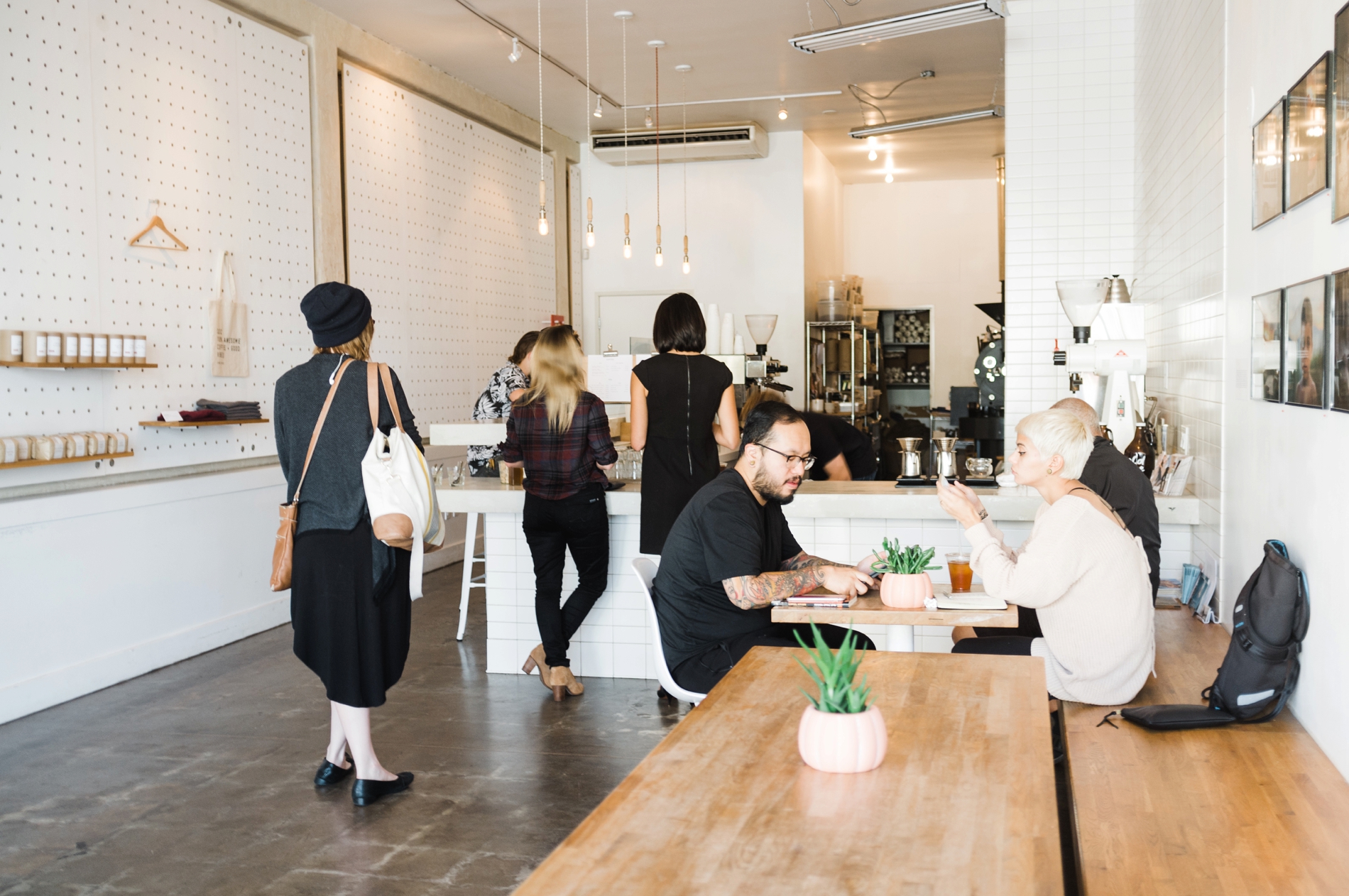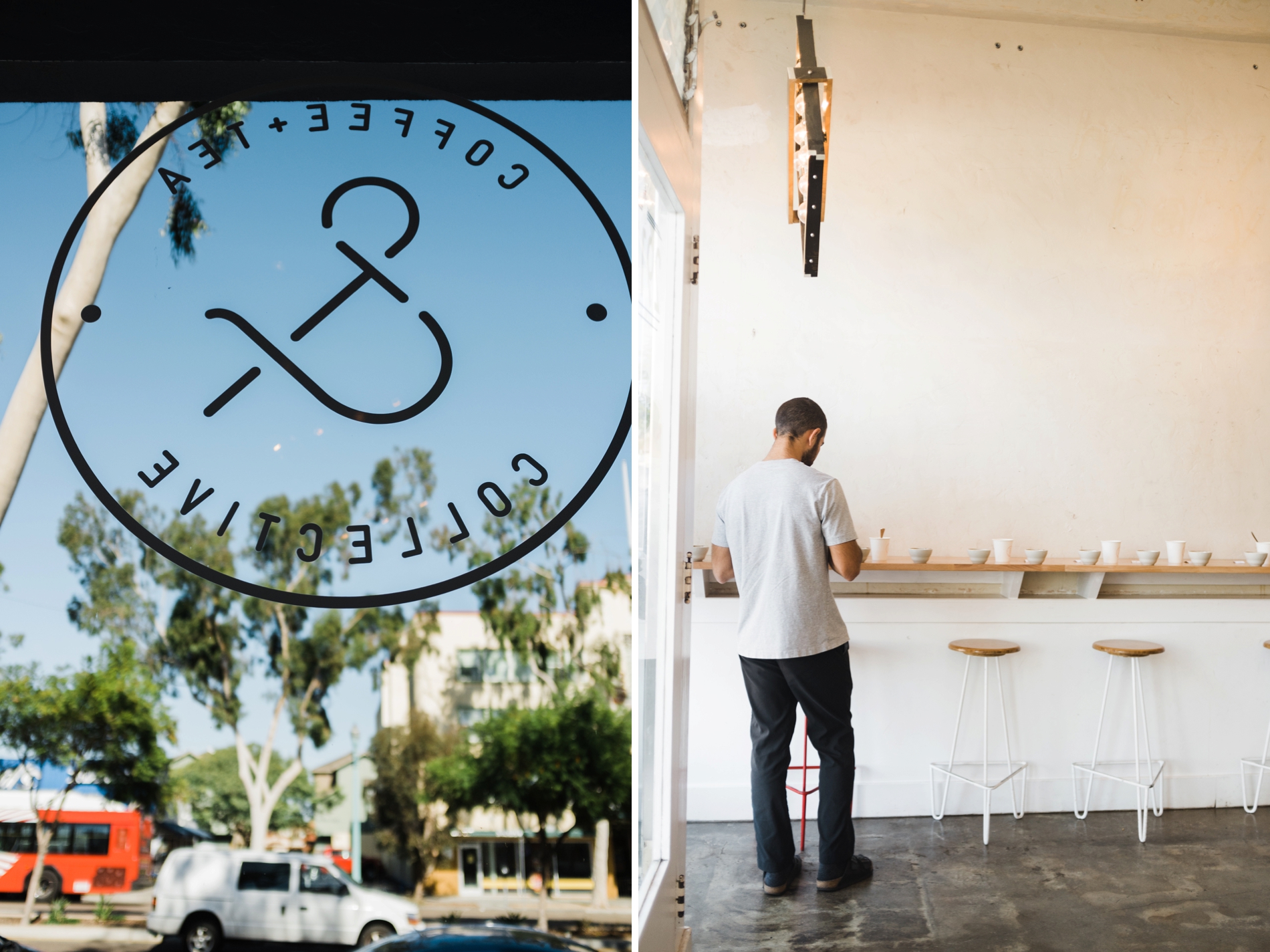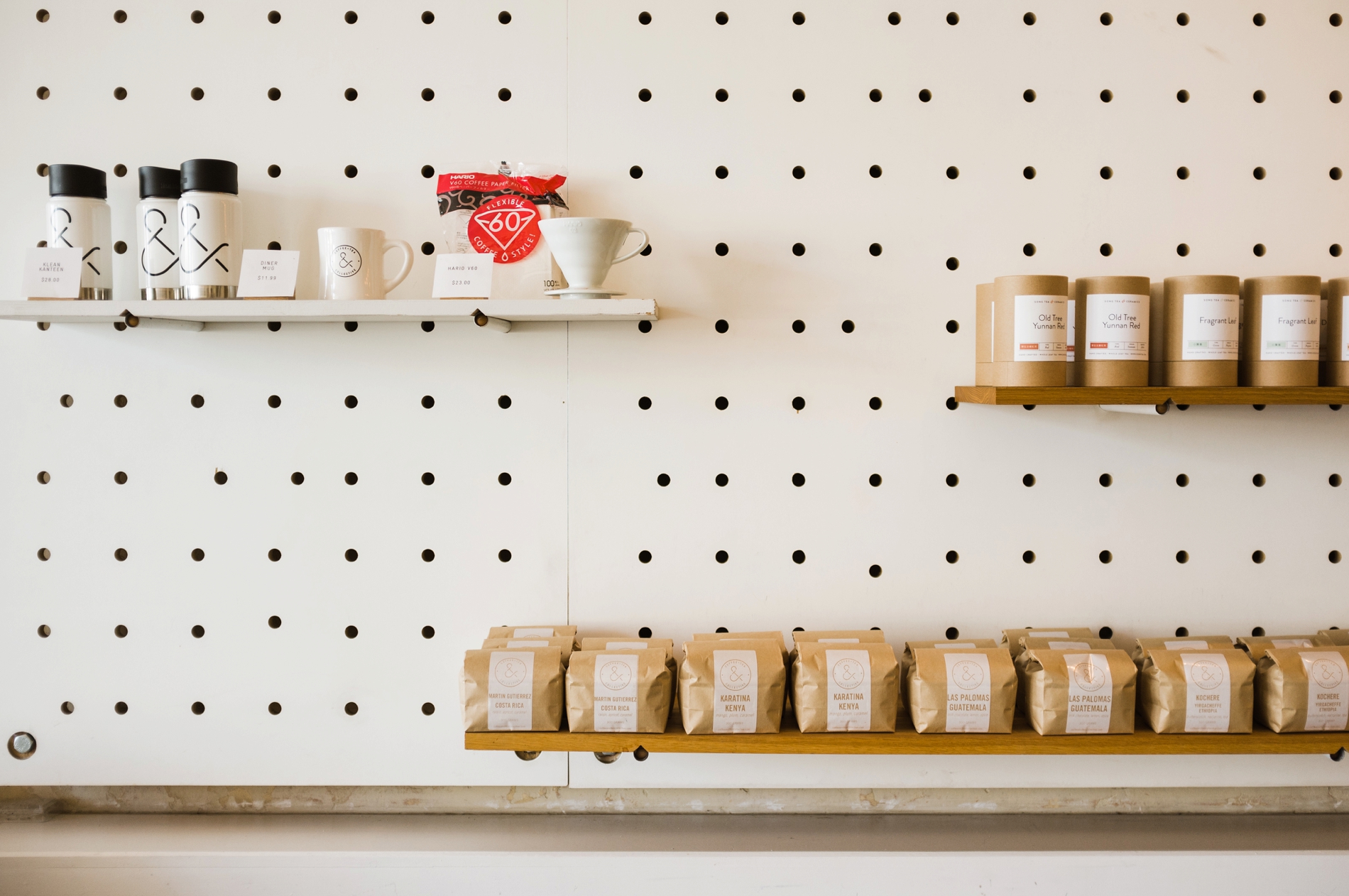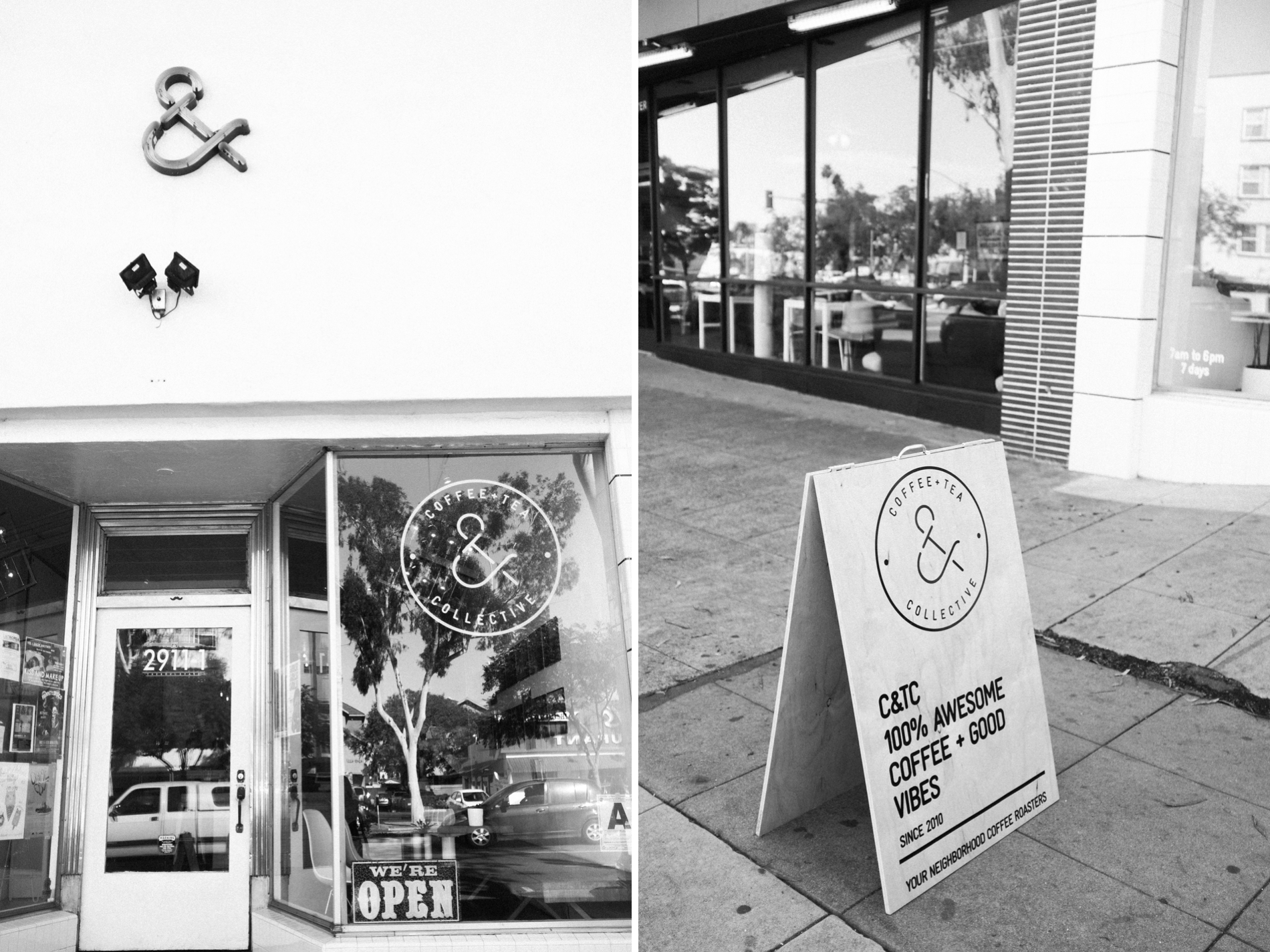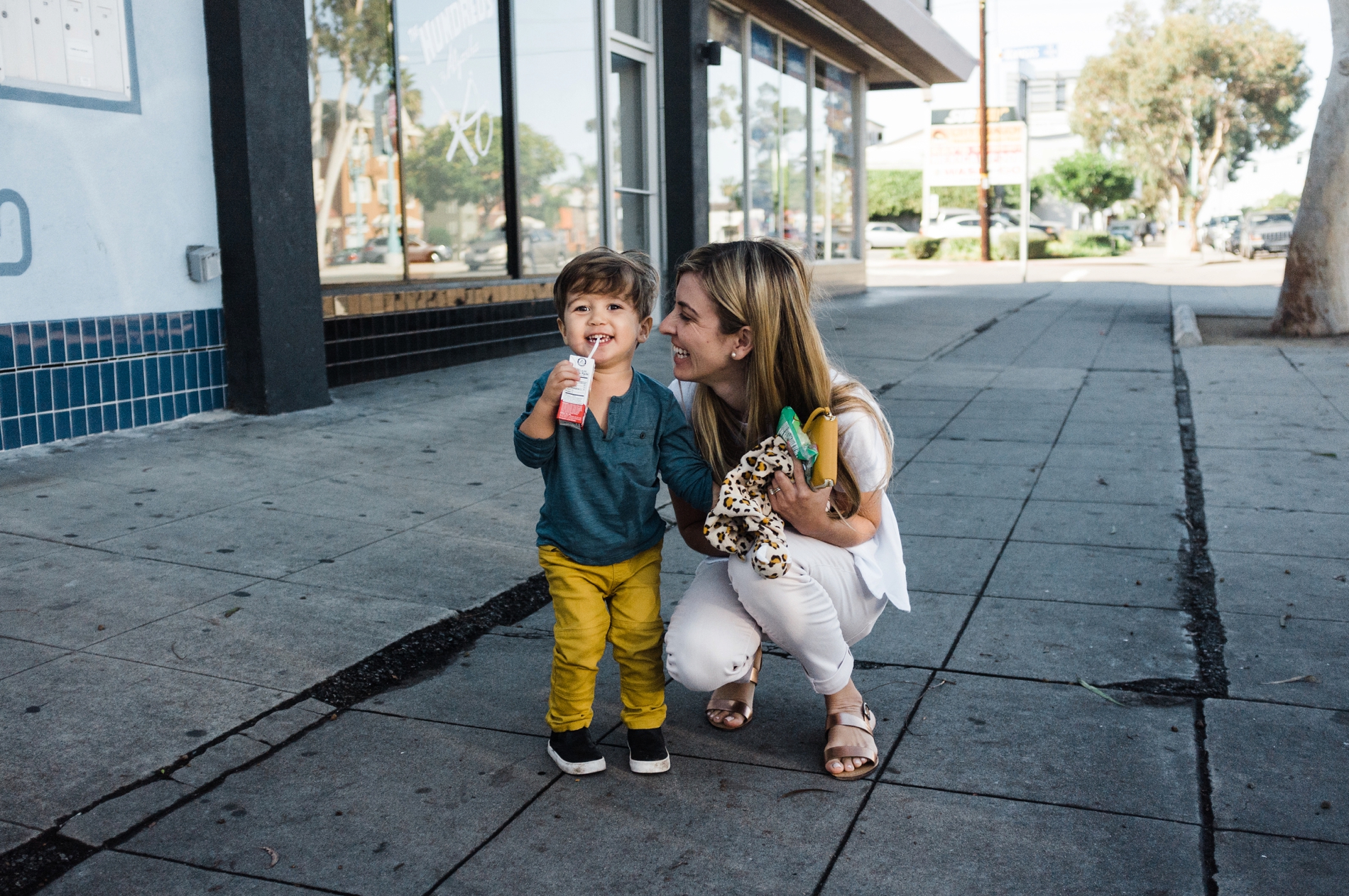 We can't have a mini guide and leave out shopping, and my most favorite shop of all, Pigment. I pretty much make it a point to stop here when visiting San Diego now. There is no end to the cute and style and air plants at this place, and I could pretty much just live here. I didn't take many photos of the inside, but I could pretty much buy the entire place!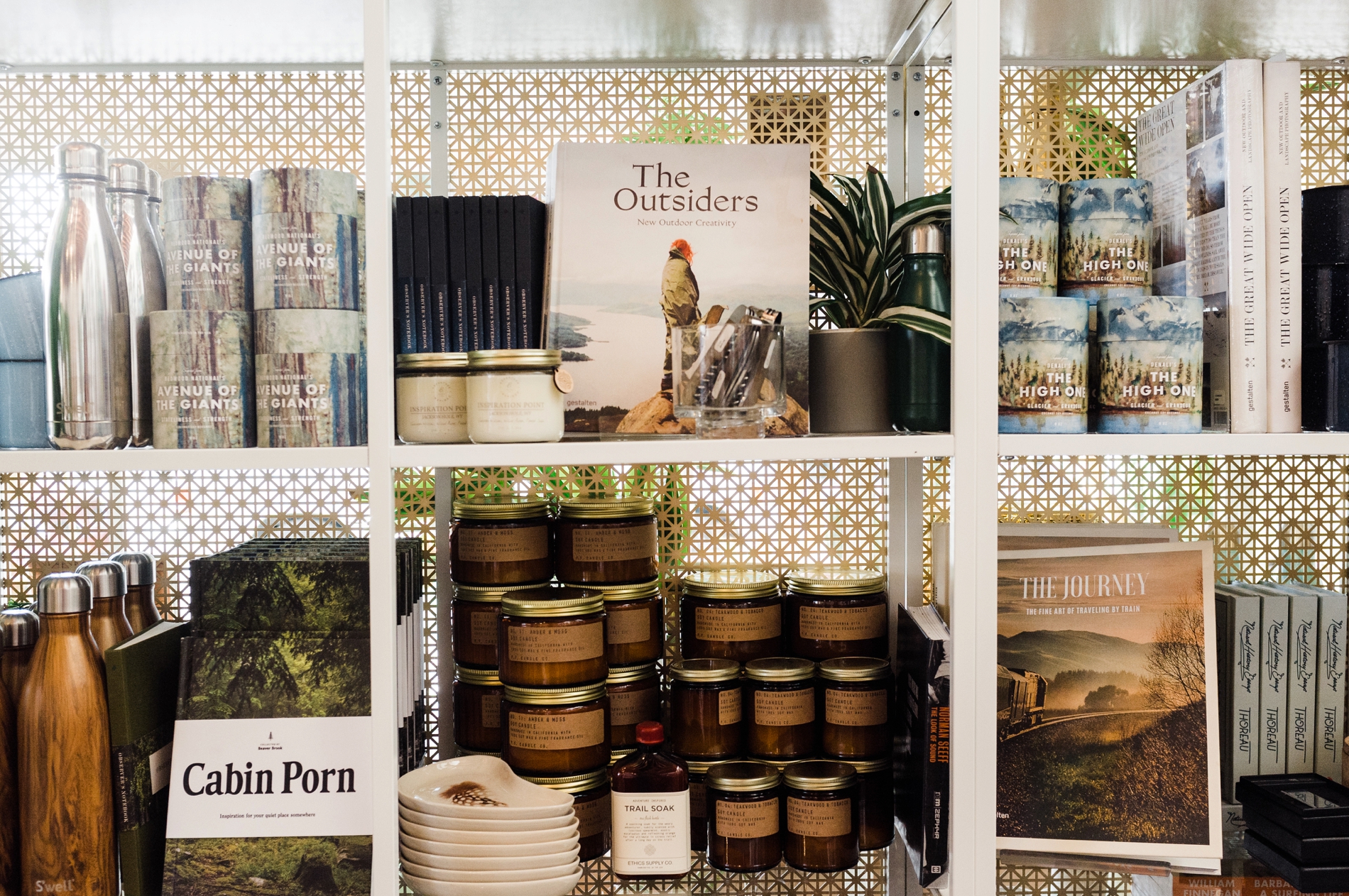 Another store that caught my heart was m a v e n, located in South Park. Minimalist design for the win.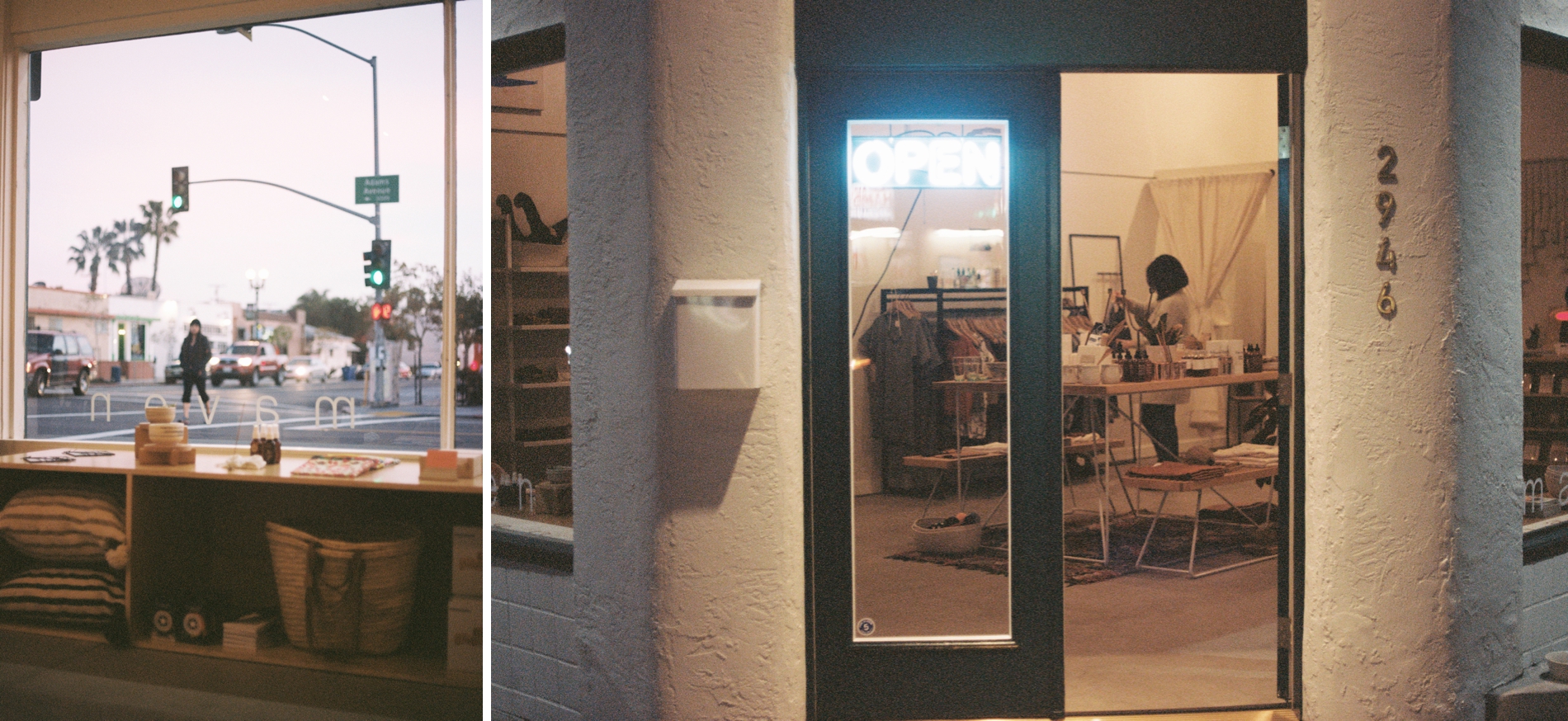 Verbatim Books was also a really cute stop to peruse in as well! Book shops always get to me. I loved all the possibilities and worlds that you could dive into with a book.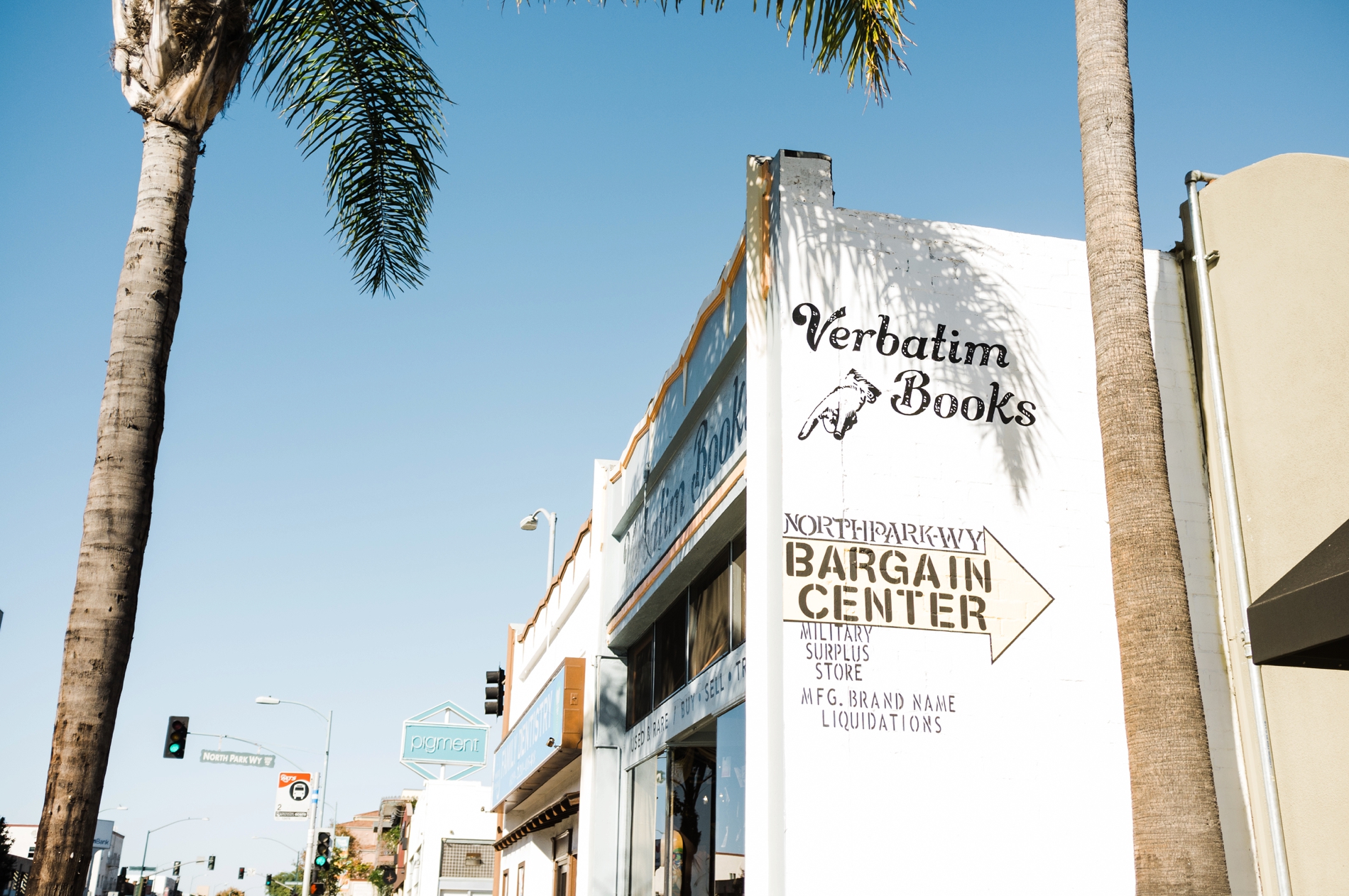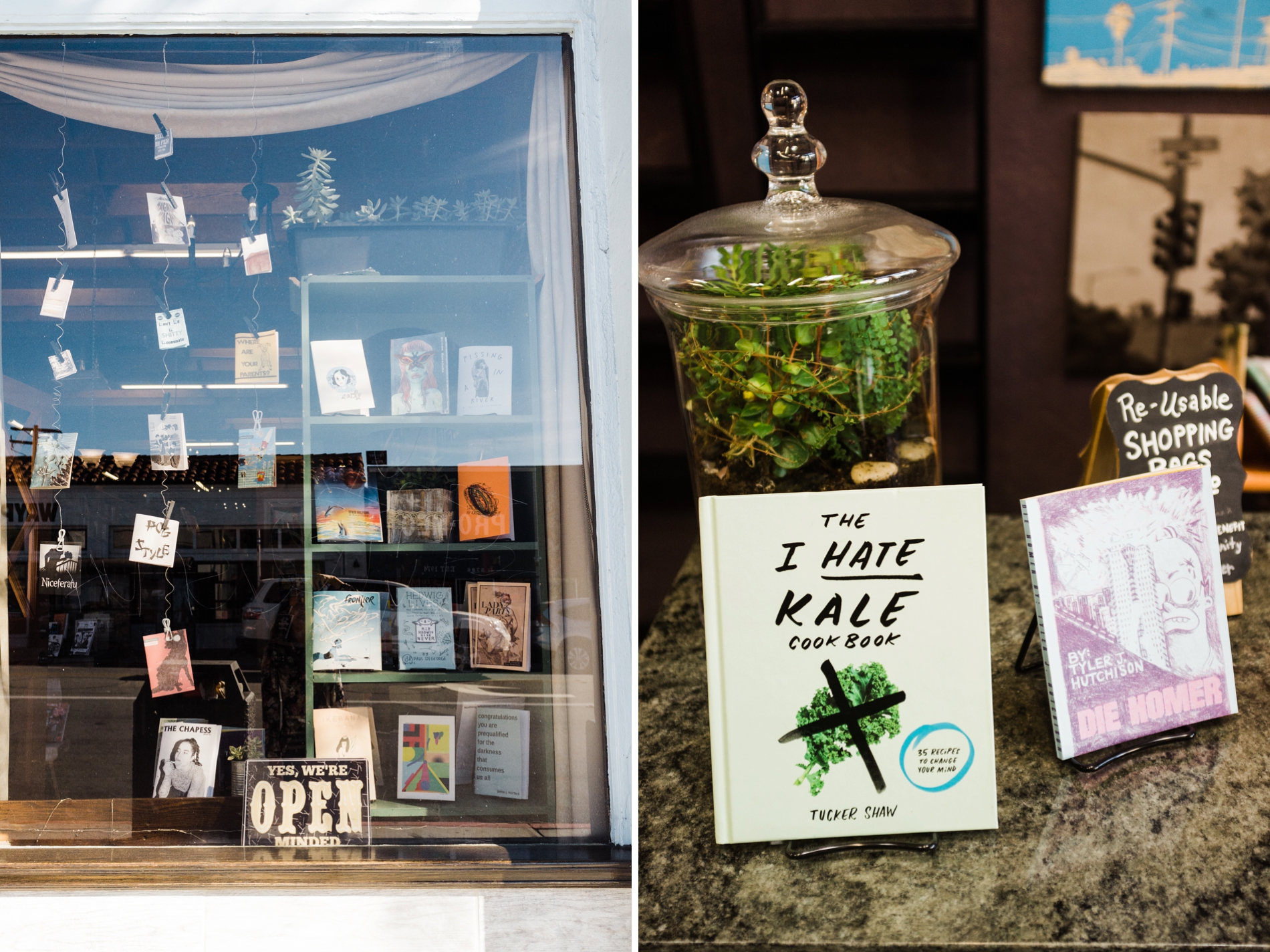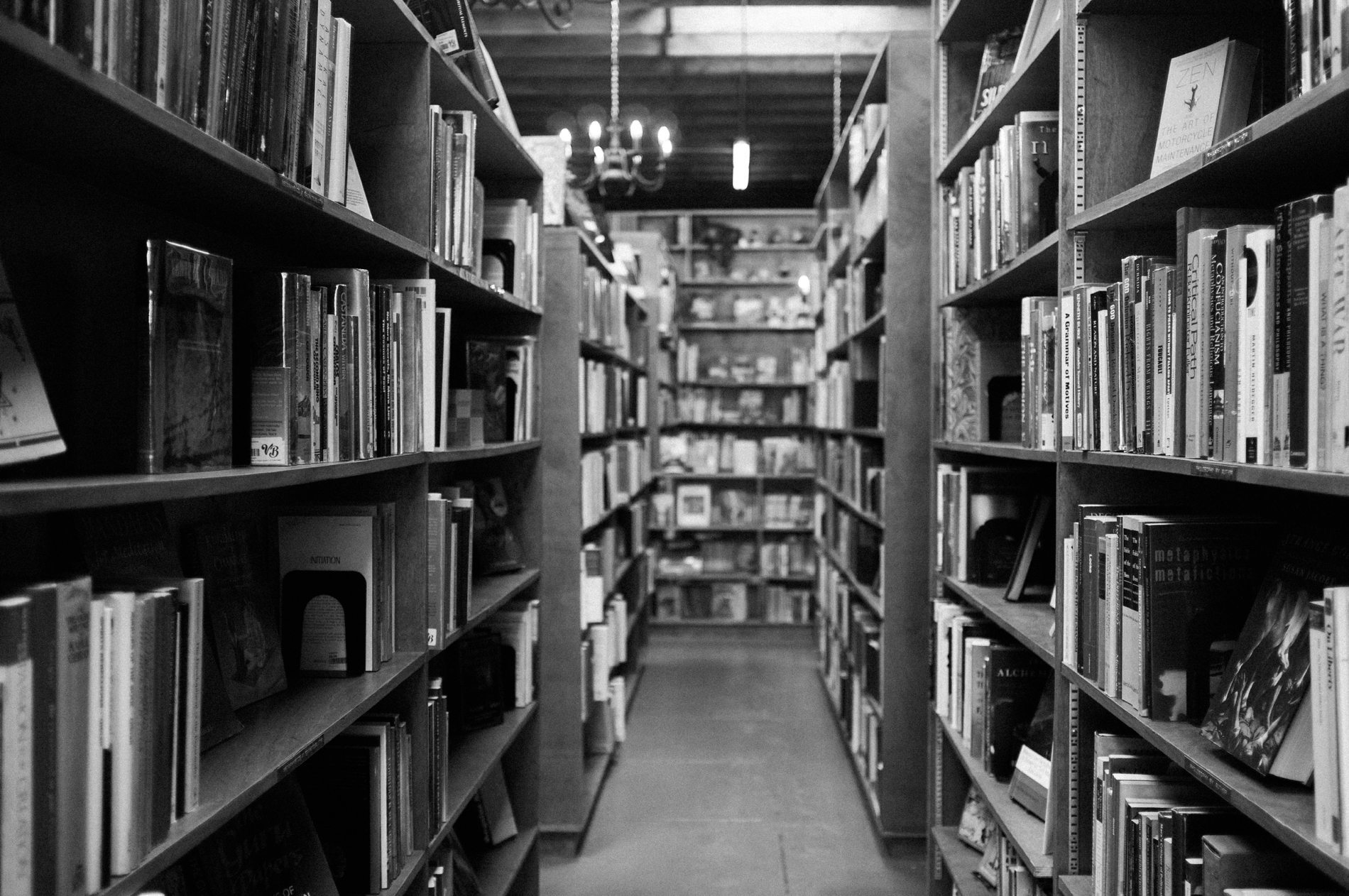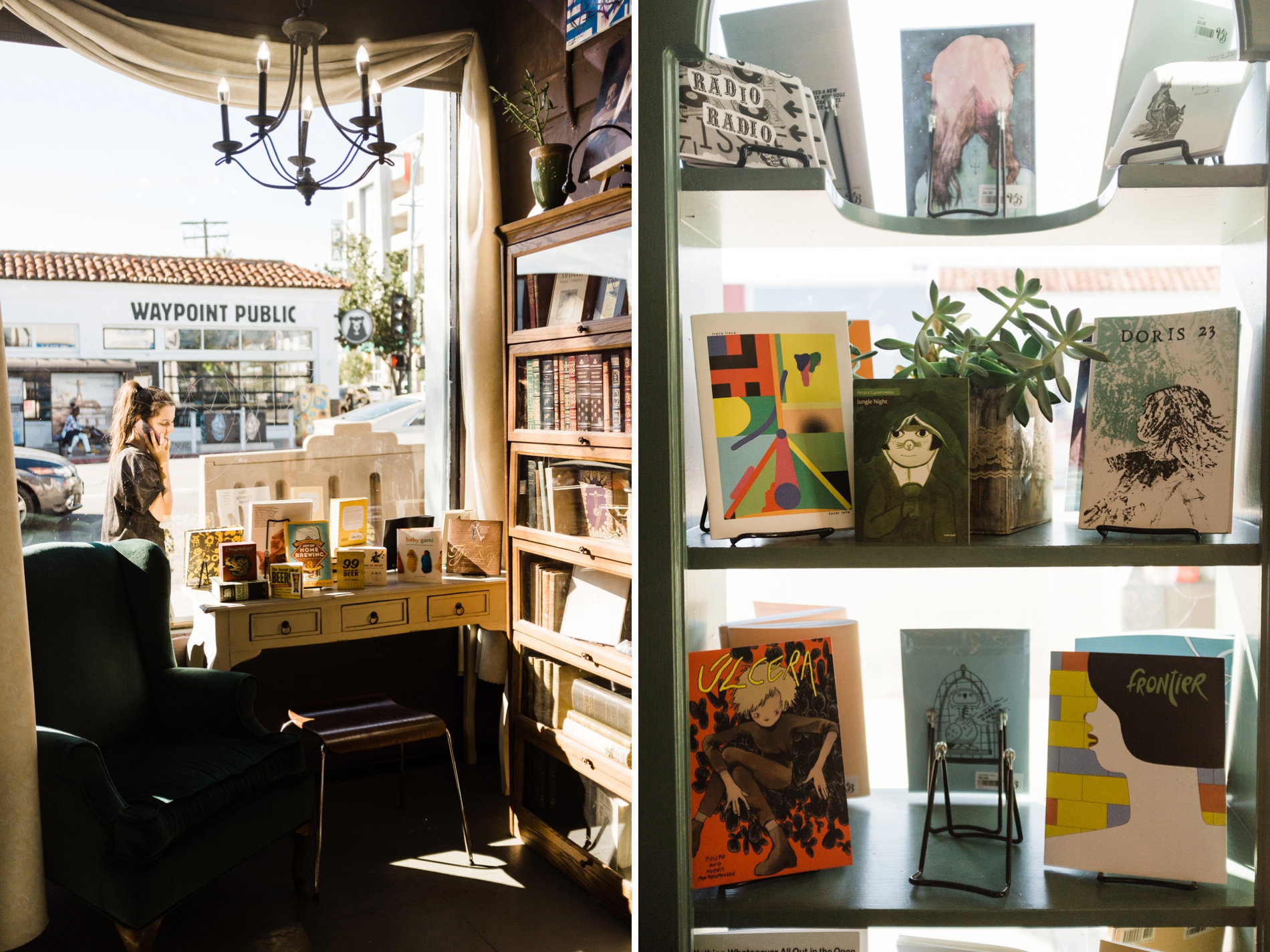 After soaking up all the urban cool of the North Park area, spending time in the sleepy, beach town of Encinitas was next up for me. This area certainly had the most special place in my heart, seeing as this is where we resided for 5 years of our 10 year San Diego stint. About a 20-30 min drive from North Park, Encinitas houses a charming downtown sign (almost all San Diego County neighborhoods/towns have one), nestled next to La Paloma, one of the oldest theaters and the first in the West Coast to have the "talkies" as it was called back then!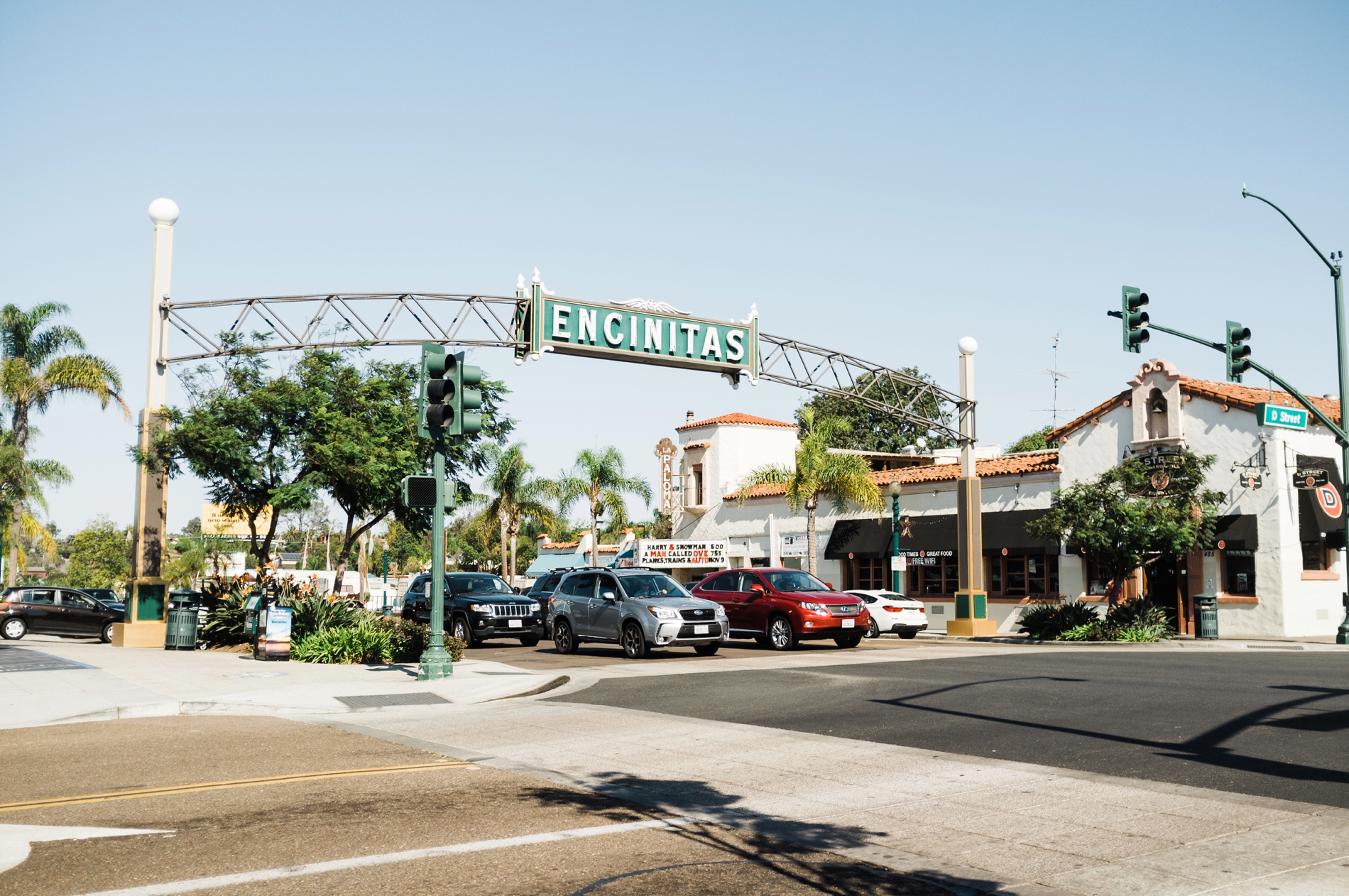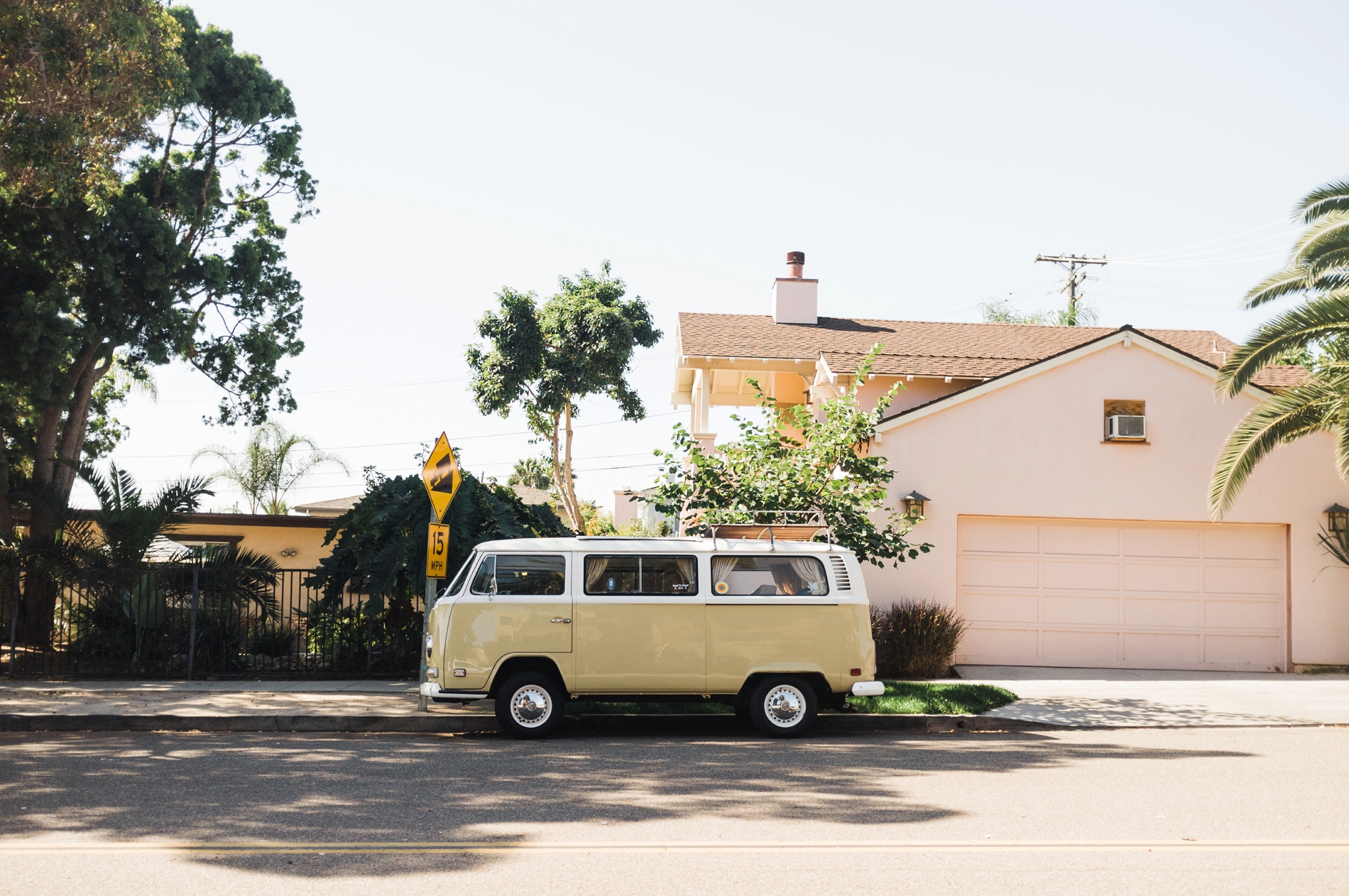 After soaking up a bit of sun in the neighborhood, hitting up Raul's and their carne asada burritos while catching up with a friend was first on my list. It's also a super short walk to the beach, so you could easily grab a burrito for a beach picnic!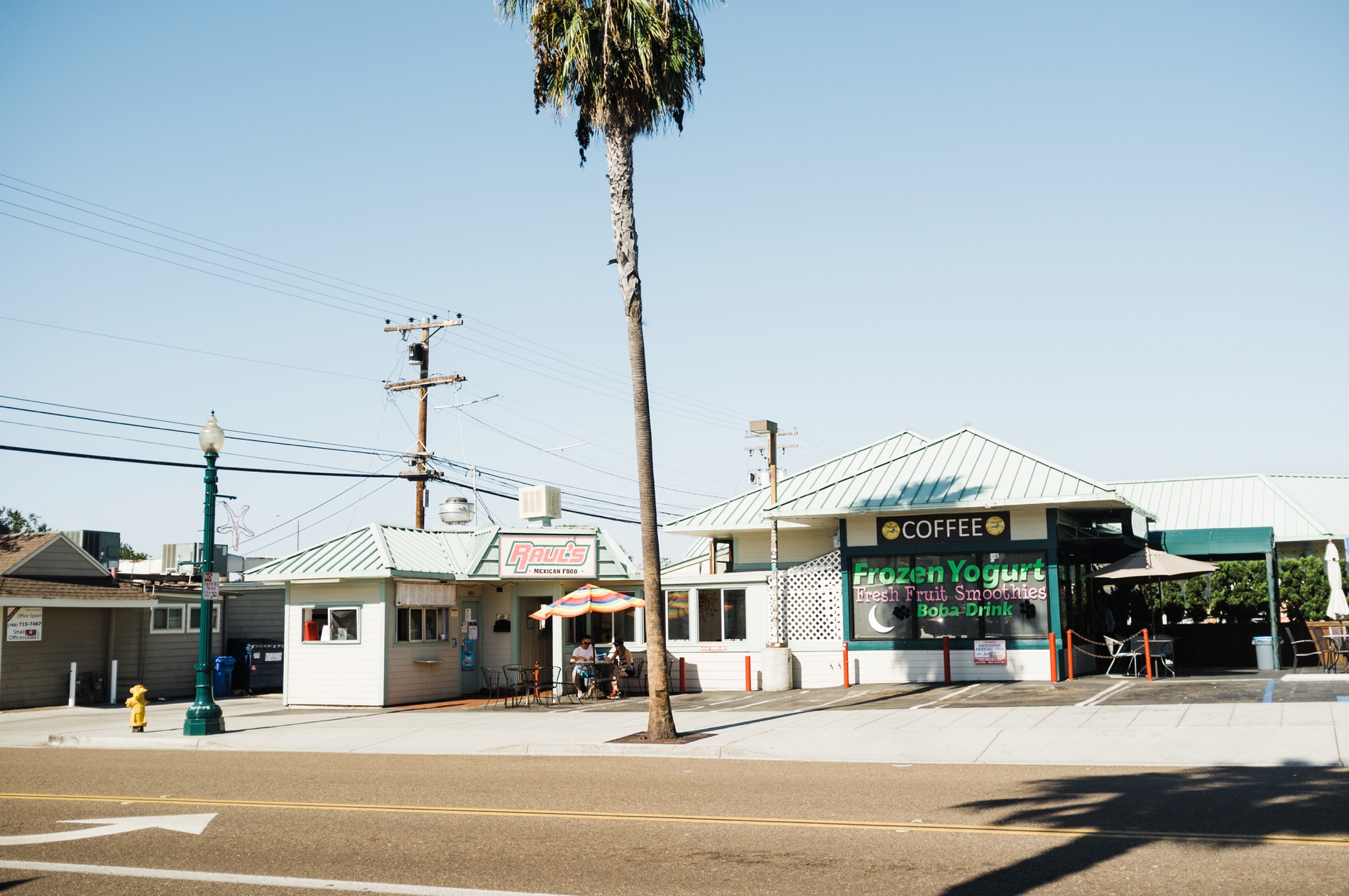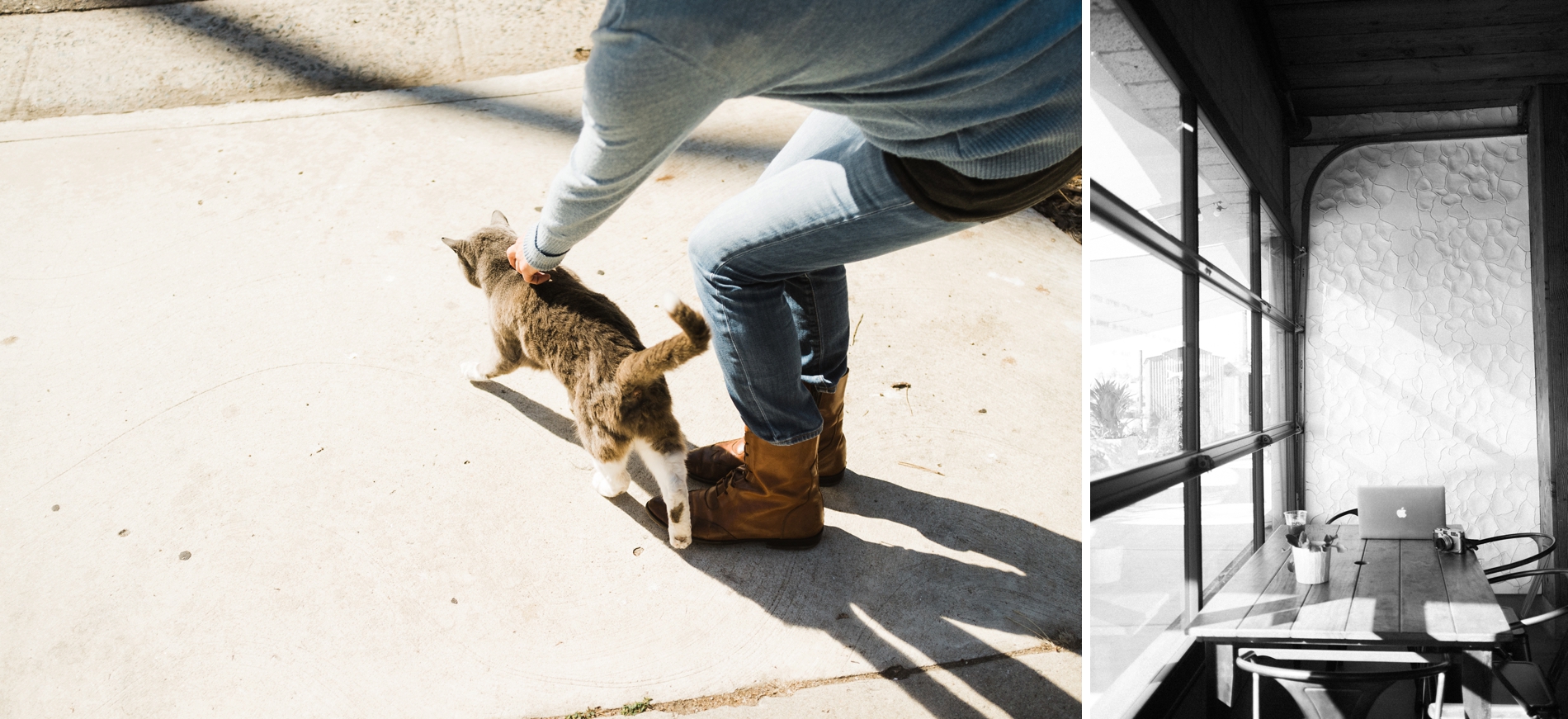 Another local favorite haunt, one we used to go to pretty much everyday, was Lofty Coffee. Oh, I miss their long blacks! The funny thing about Lofty is that there are two locations, directly across from each other on the 101. I remember before Lofty showed up, I thought that Encinitas was missing a *good* coffee place. And I knew it would be a huge hit once one popped up. (I would have totally done it myself, but I know zilch about roasting coffee! lol). Enter Lofty, and they became so successful that they opened the second location and roastery across the street. They both totally have different vibes too. The original Lofty is smaller, more intimate and bustling, with more food options, and the roastery is far more chill, more open, and a good place to survey Encinitas from above.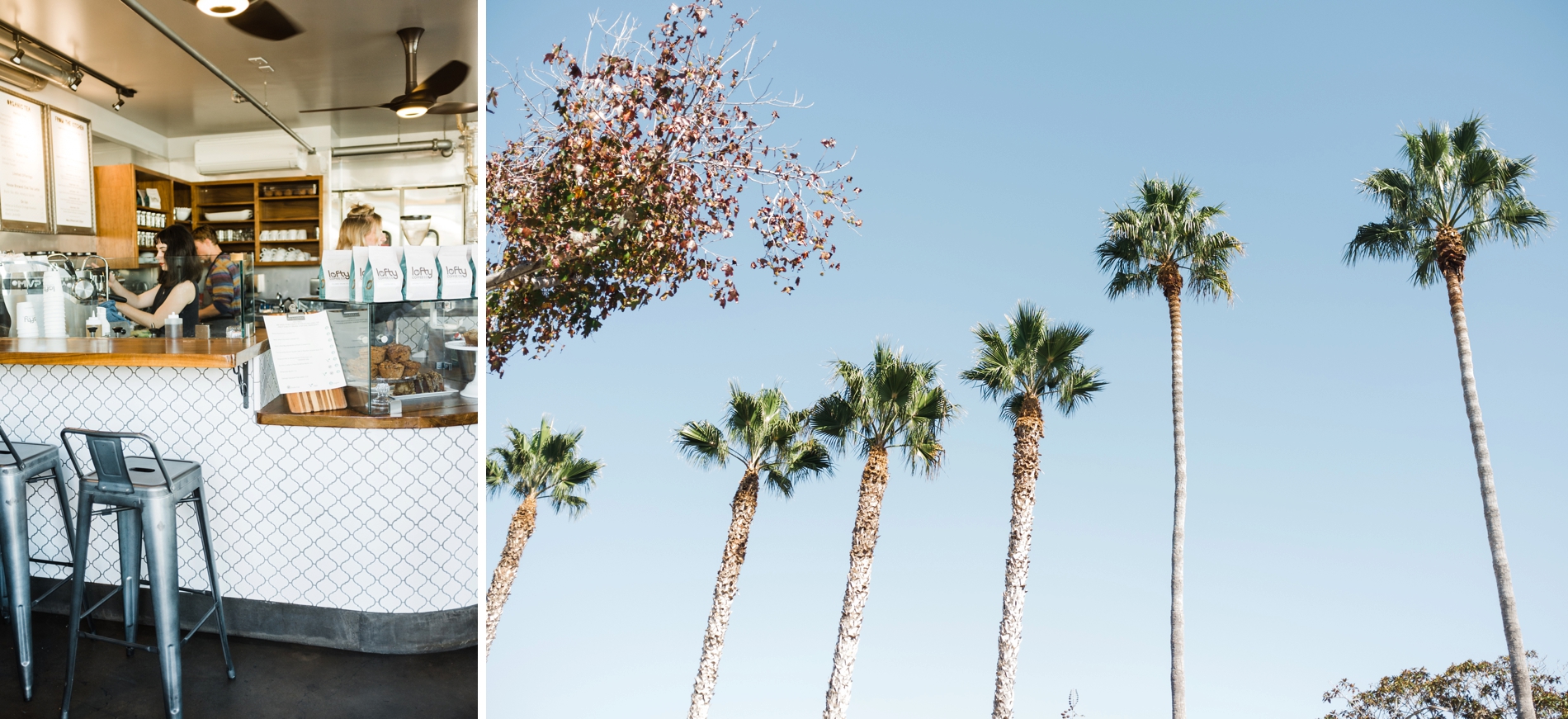 After grabbing some coffee, I headed to the beach and watched the sunset at our old local beach, Stone Steps. We formerly lived two blocks from this beach and I miss it dearly! Although Moonlight Beach is not very far away and is also a worthy visit if you're in the area, and don't feel like walking up and down 100ft of stairs. (lol)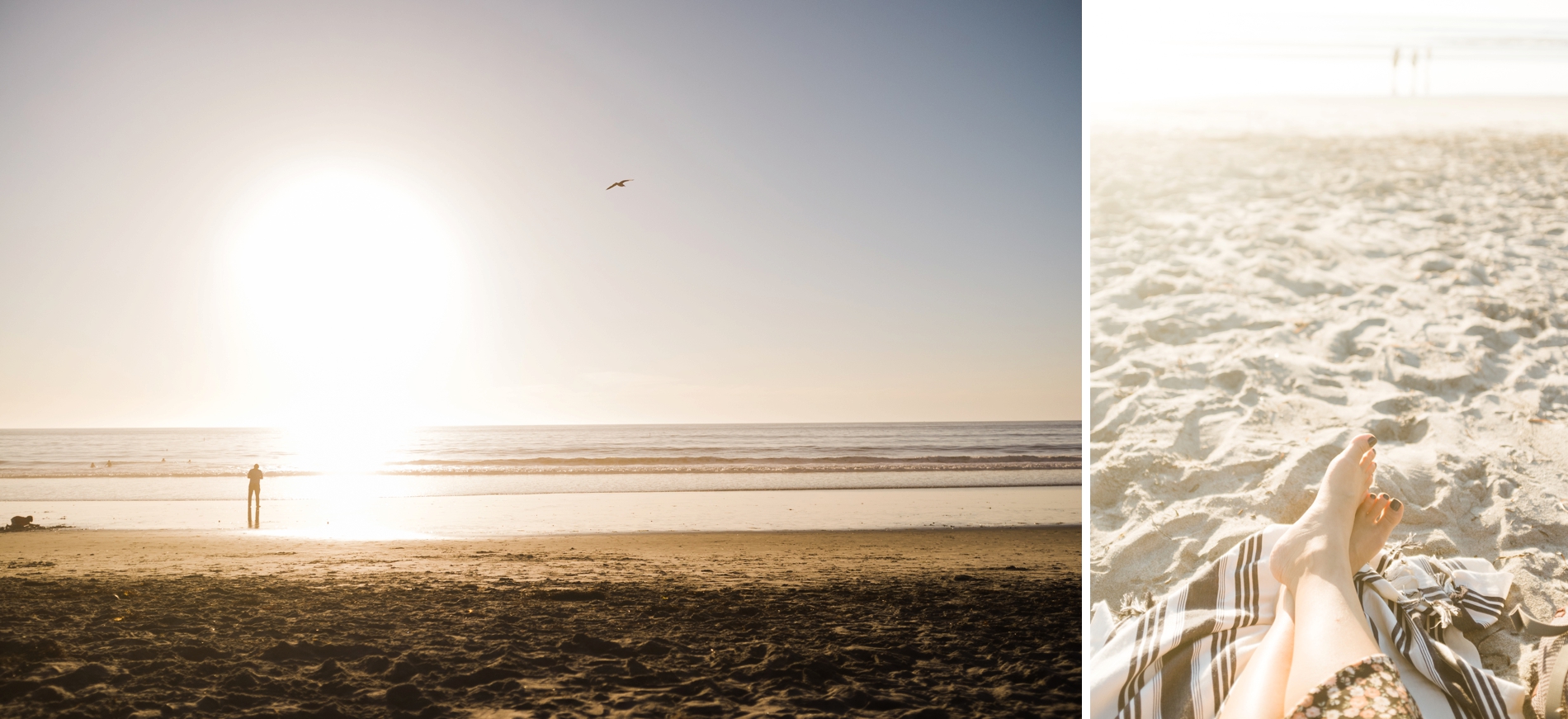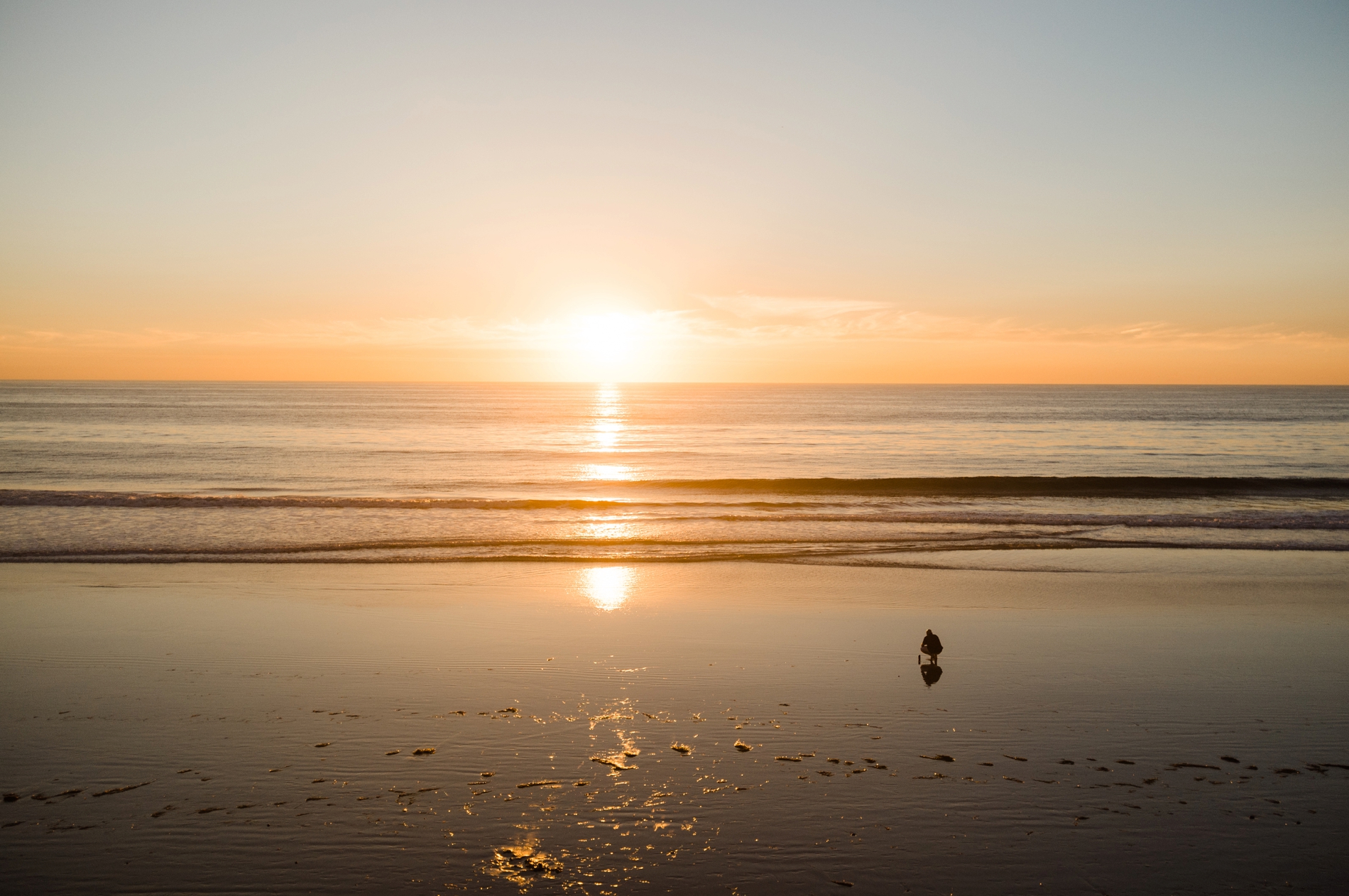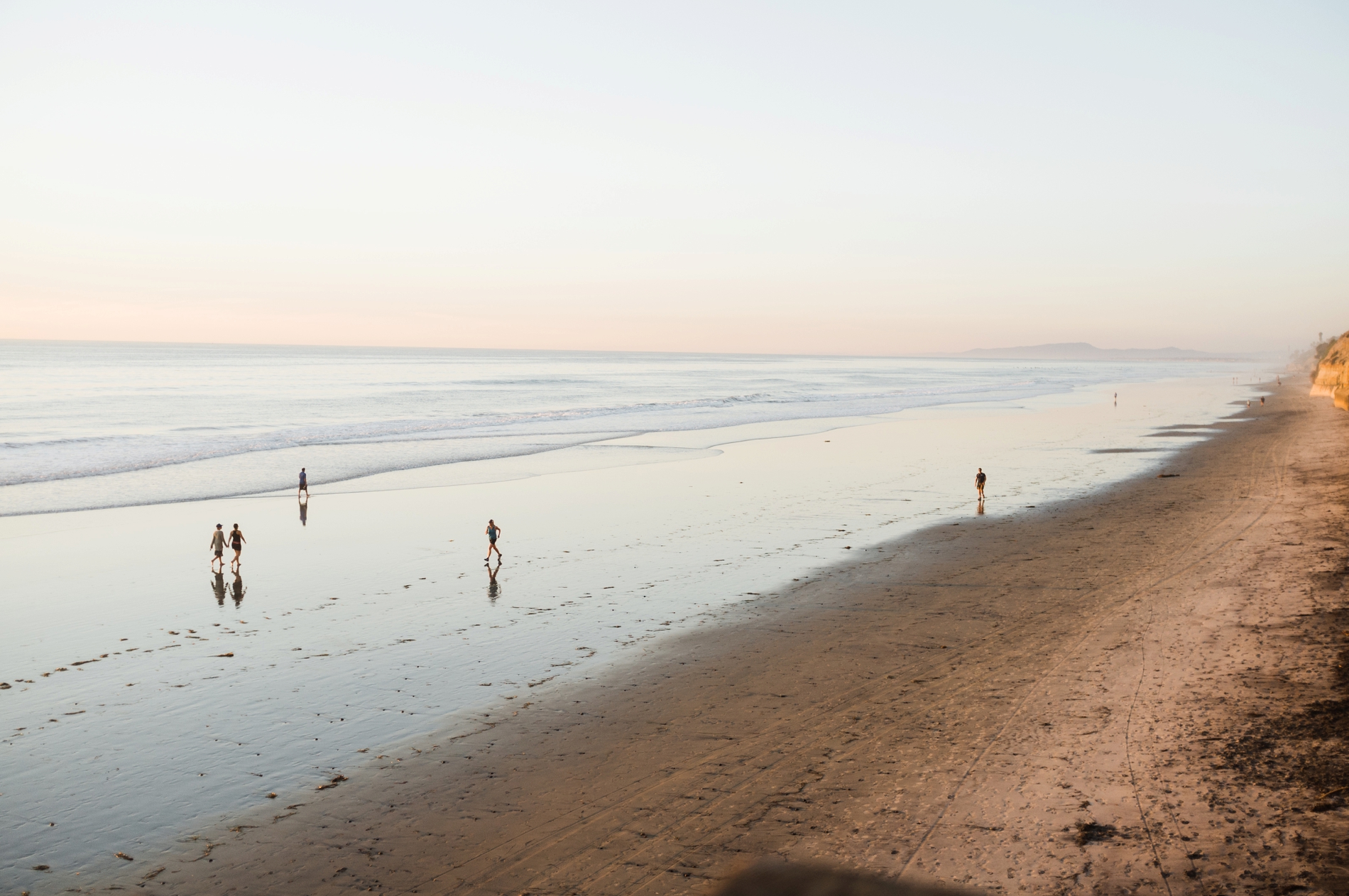 Rounding out the day was a must visit to Fish 101, which to me, is where the best cheap fish tacos and oysters in the area reside – especially during happy hour, which is $2.75 for a taco, and $1 for an oyster. Add $5 for a wine on tap or brown bag beer (or $4 Dos Equis) and you've got yourself a happy stomach.
If you're one for surfing, and you want to go somewhere less crowded than Swamis, check out the other beaches along the Encinitas coast, like Moonlight, Grandview, D Street and Beacon's (shown below).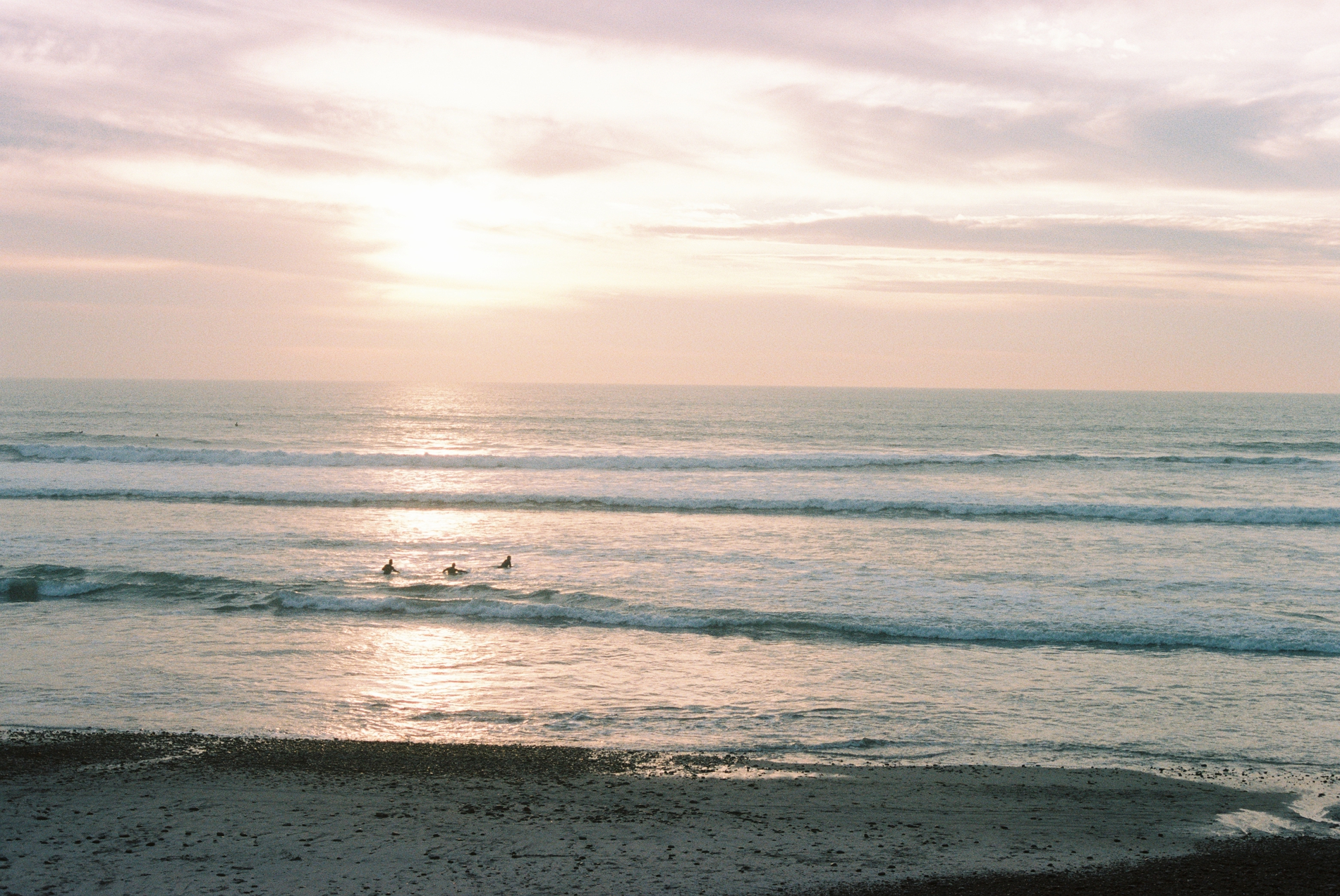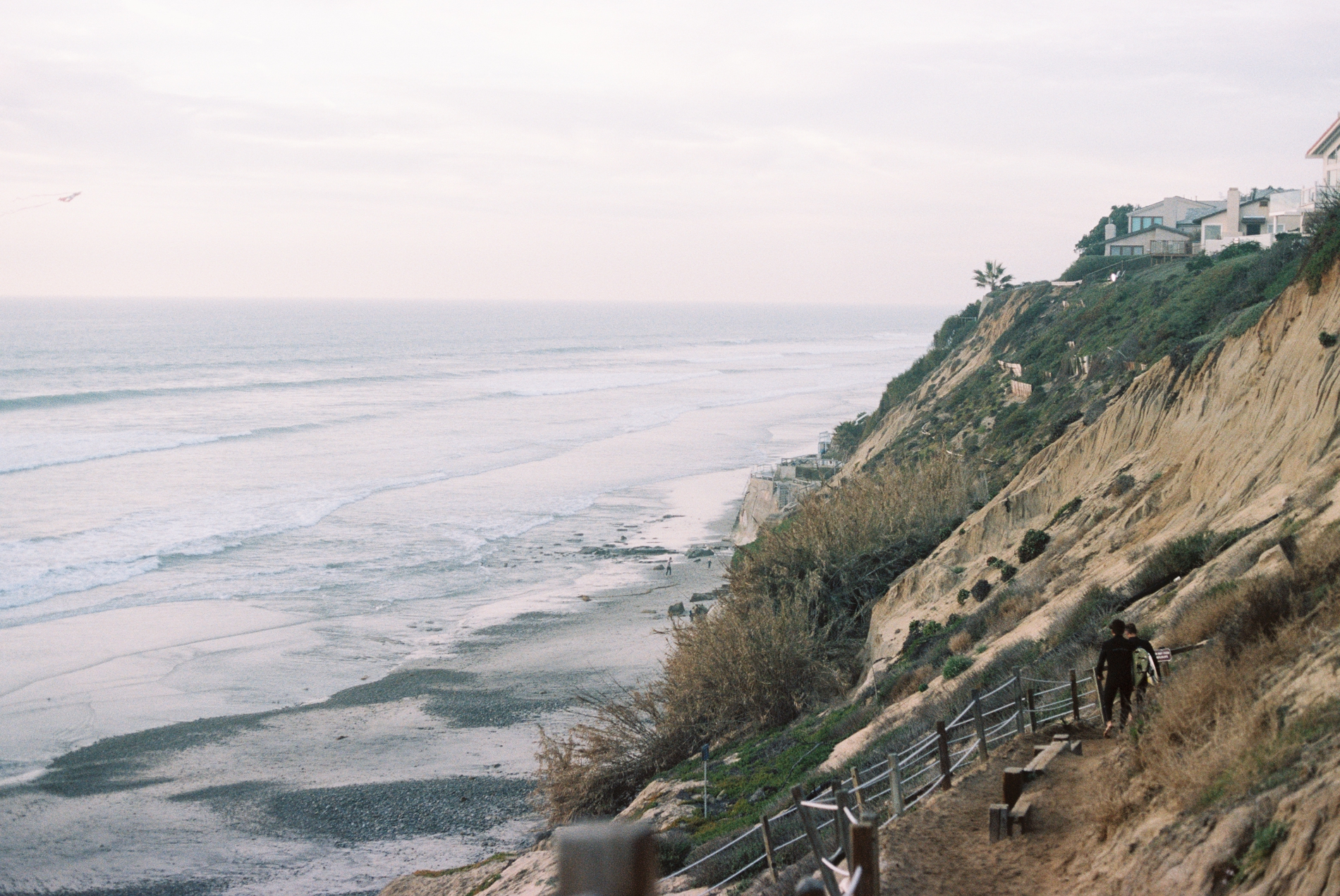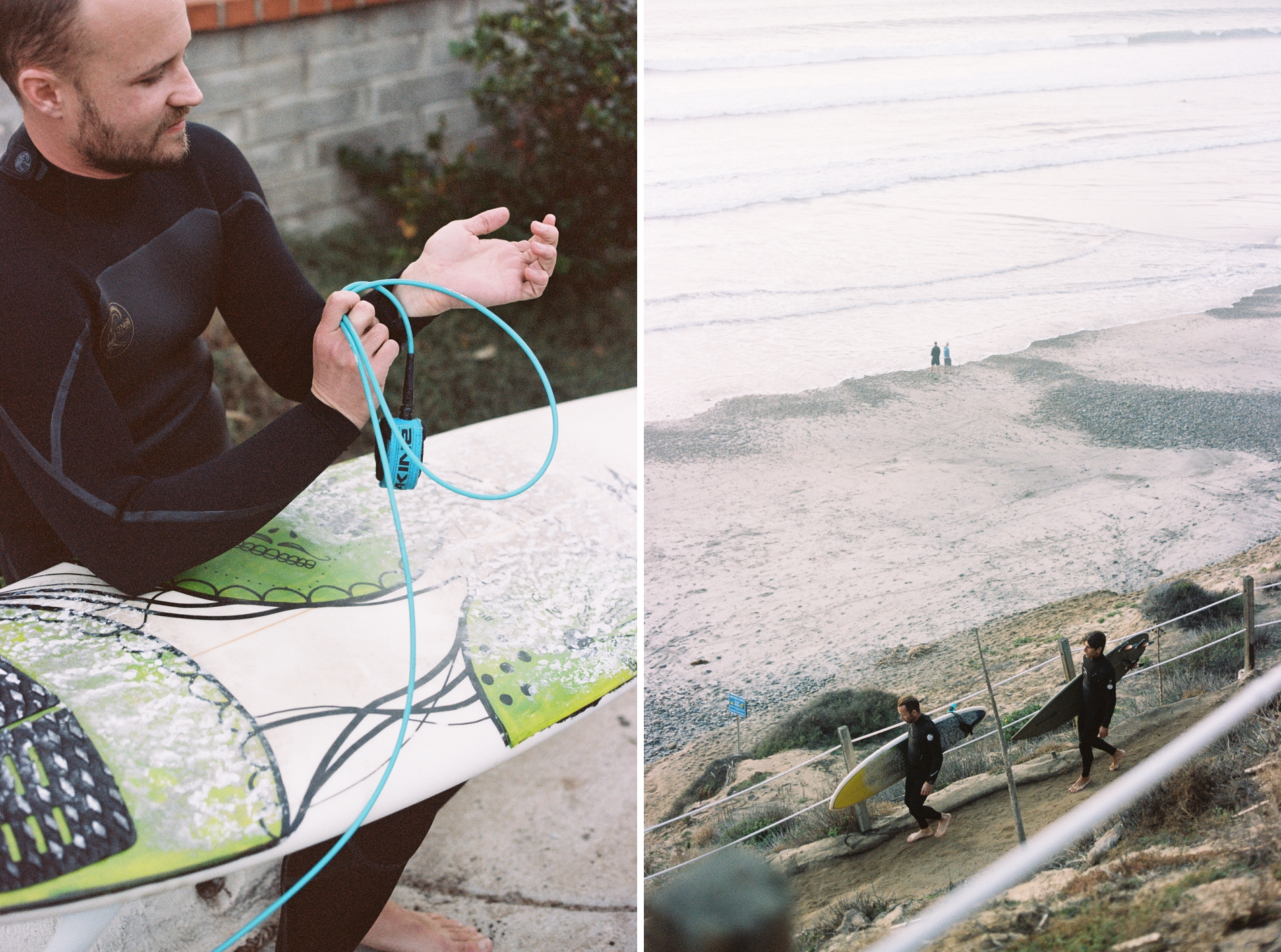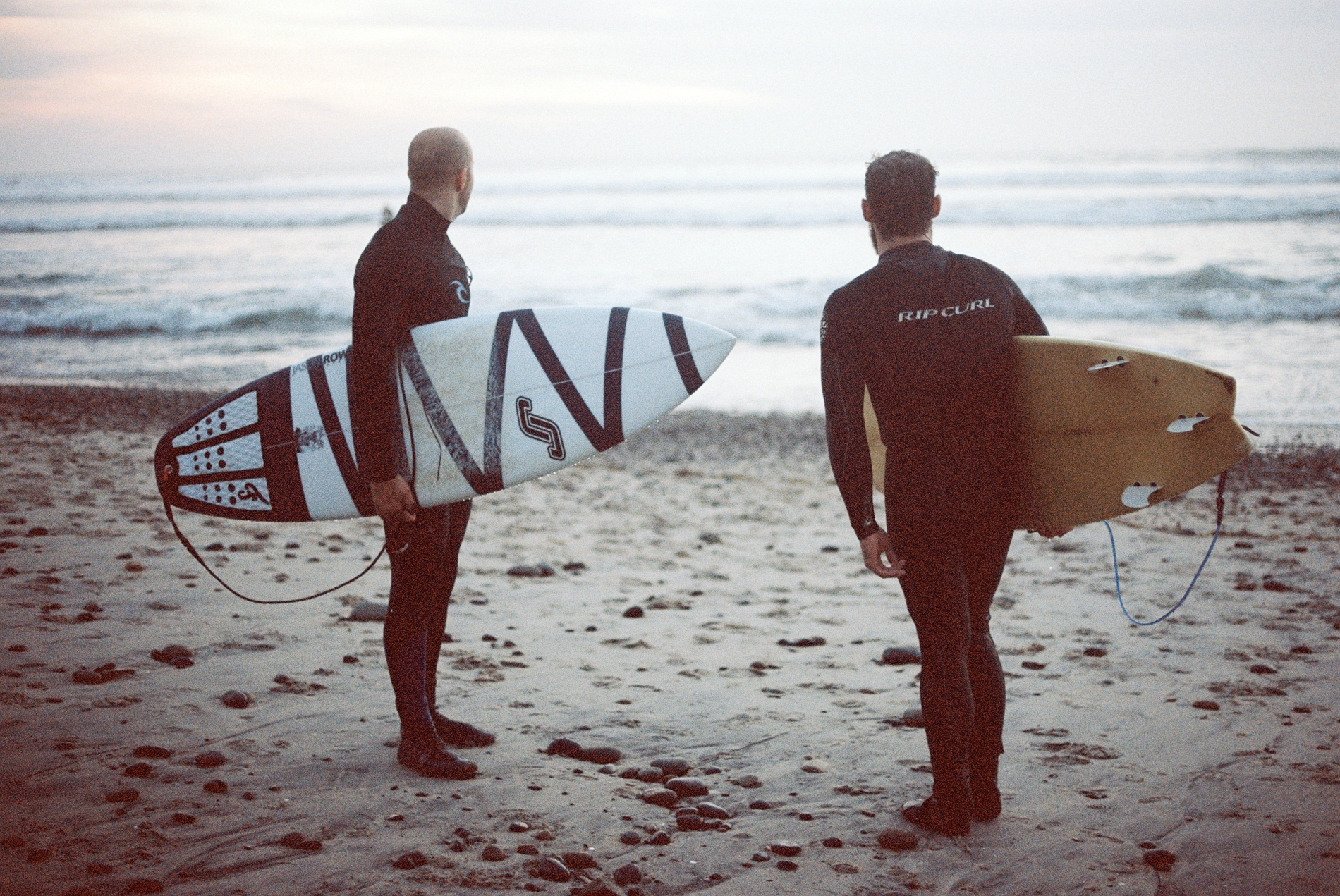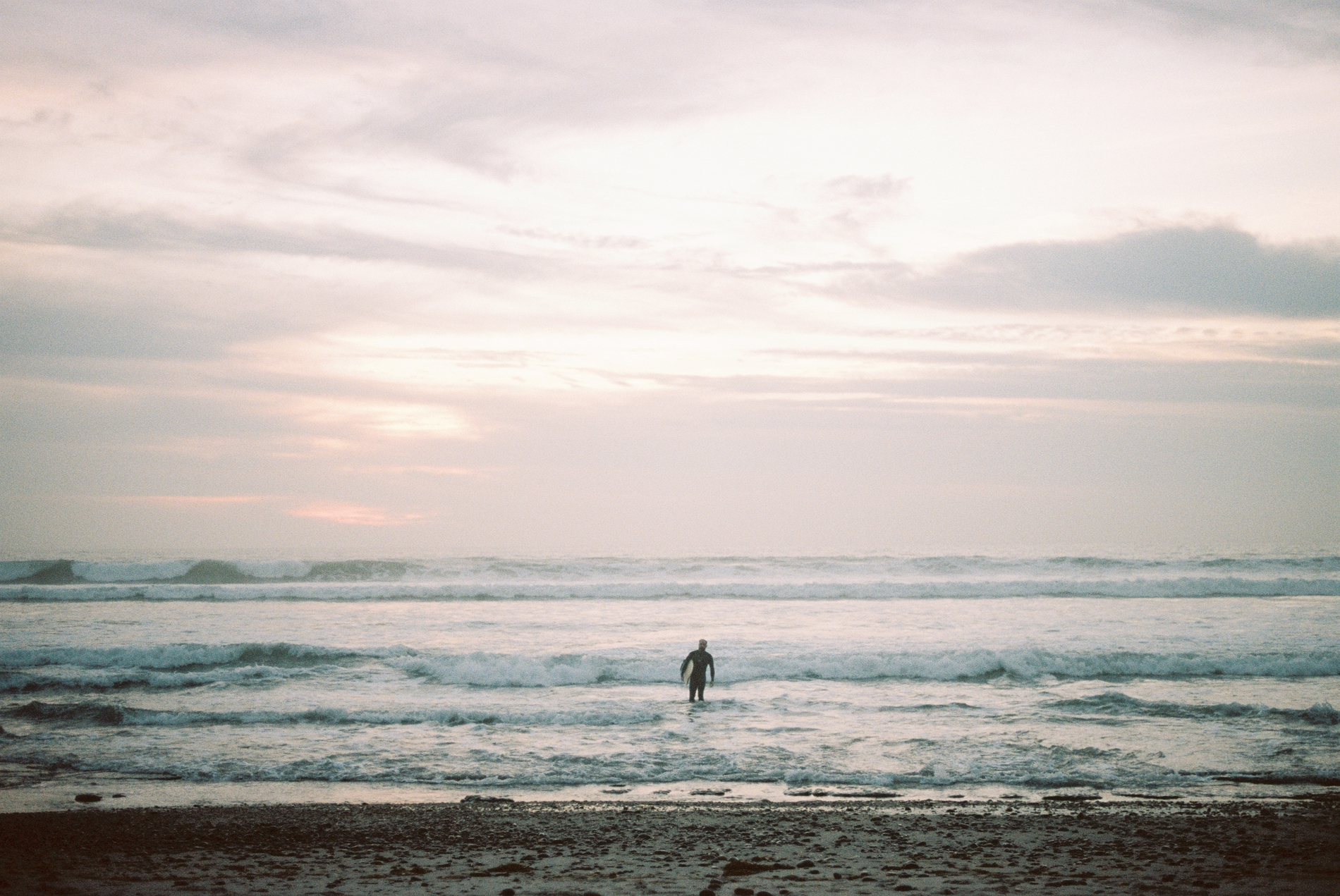 Video included from Beacon's!
Other places to stop in Encinitas that I didn't get a chance to visit to this time around:
Pannikin Coffee & Tea is amazing if you love old world charm – this place is located in the old yellow train station, and is so cute! Their food and teas are great, but I would recommend going somewhere else if you're hankering for coffee.
Priority Public House – good food, good craft cocktails, super instagrammable (that's totally a word!)
Lou's Records for all your new and used vinyl & cd's needs.
Swami's Cafe for your authentic beach food experience. Acai bowls a plenty here! After grabbing a bite to eat, be sure to walk across the street to Swami's Beach, one of the most renowned surf spots in the world, to check out all the little people sitting in the ocean, trying to catch a wave.
Self Realization Center Gardens is a beautiful stroll on the cliff overlooking the water. Formerly the home (I think?) of the guy who popularized yoga in the US, quite a peaceful and beautiful spot to spend an hour in.
It's no Pigment, but if you're looking for some design-forward shopping, Grounded is your place to go! I could lounge around their mid-century replications all day.
Have some time and want to get your asana on? Yoga Bergamot was my favorite place to practice (the space it inhabits is amazzzing). Apparently they're about to move, but I'm sure it'll still be amazing because the instructors are so great!
If you get the chance, make your way down south a bit to Cardiff, where The Cardiff Kook resides, and is always donning a new attire! If you stop by anywhere, give Seaside Market a try for their Cardiff Crack (aka Burgandy Beef) sandwich! Mmm so good! Other favorite spots in the Cardiff area are VG Donuts and the Rancho Coastal Humane Society Thrift Shop. They're in the same shopping center, so after an hour or two of thrifting (and I always find such good gems at this spot), I always grabbed a donut. They not only baked them fresh in the morning, but in the afternoon as well – 3-4pm was a sweet spot for freshly baked goodies! Also, just the drive down from downtown Encinitas to Cardiff is worth it I think, to see the ocean whipping by on your right. Classic So Cal.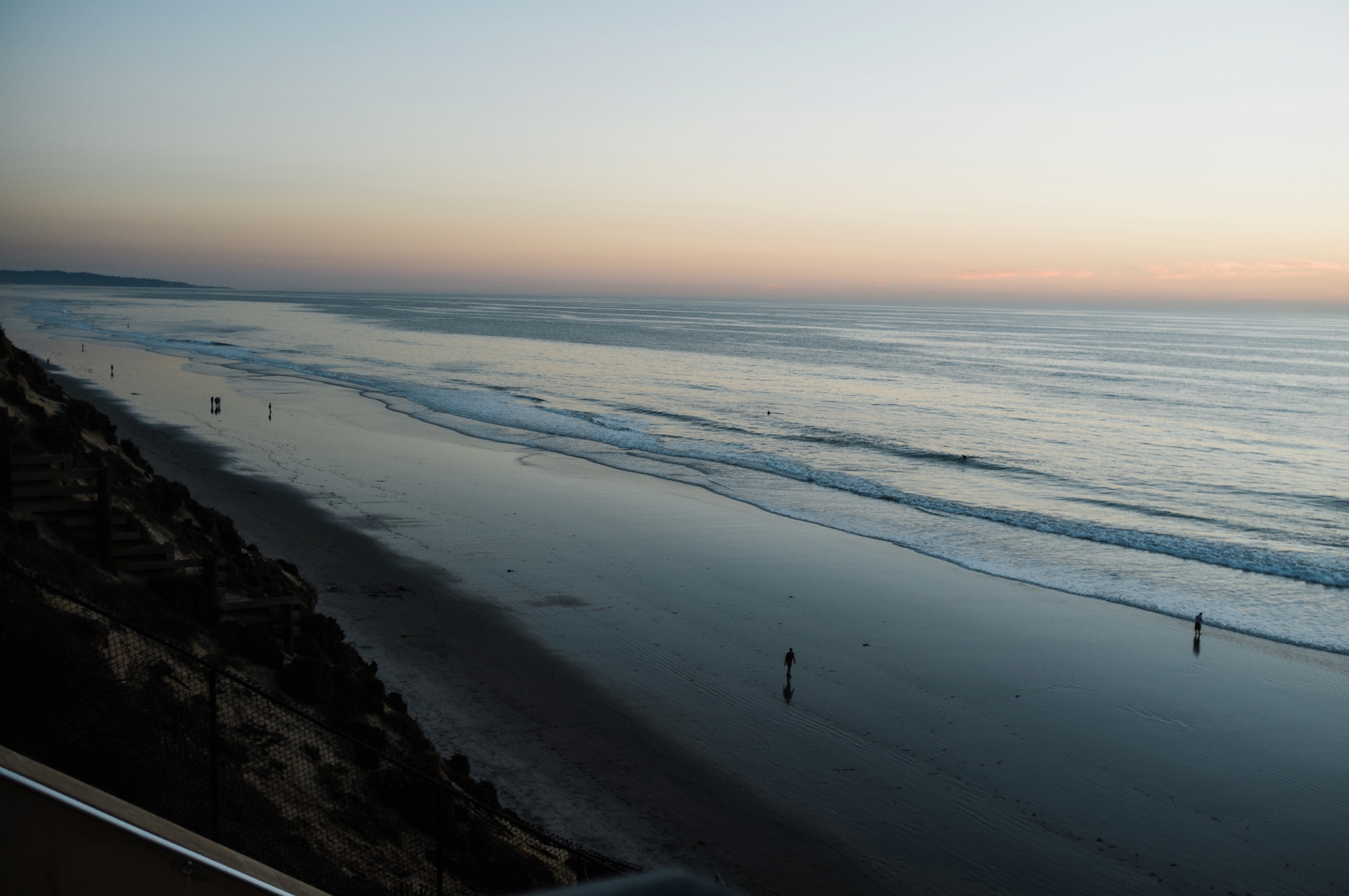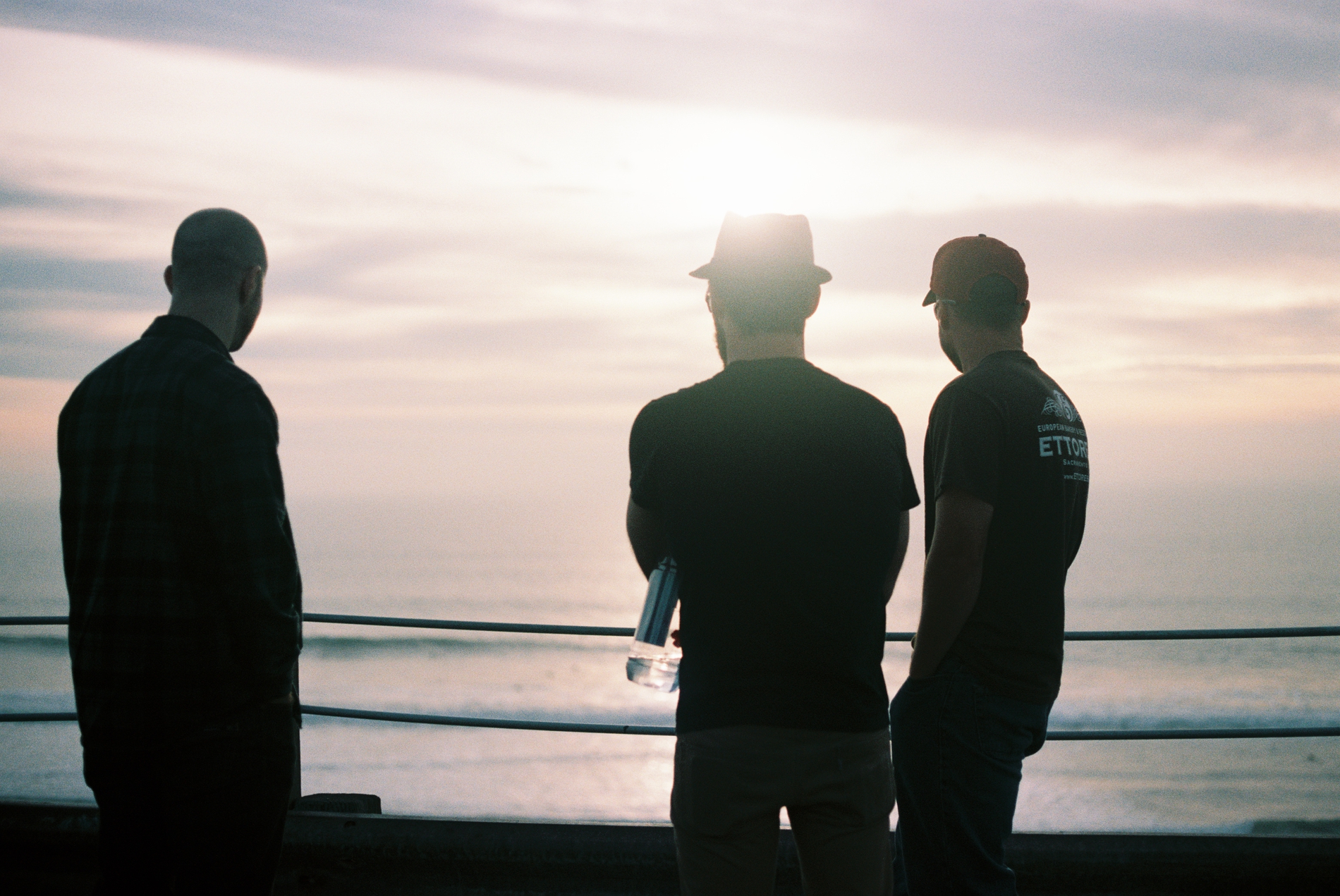 So I think it's about time to hop into the car or plane and head on over to San Diego, don't you think?